Collection and delivery service
Testo Industrial Services ensures the safe transport of your high-quality test equipment with a company-owned collection and delivery service. As a certified and accredited service provider in the field of quality assurance, we know the special requirements for the transport of your test equipment.
Don't trust your sensitive equipment to just anyone? We will be happy to organise safe transport for you via our collection and delivery service. Depending on the location, this is done via our company's own driving service.
Our logistics concept is holistic, your measuring instruments requiring calibration are picked up and calibrated cost-effectively, safely and quickly, and then arrive back at your site ready for use. The handling and transport of your high-quality test equipment requires the utmost care. Benefit from our know-how and our full-service package in the area of logistics as well.
Your advantage: Our competence
Weekly collection date or flexible on call by e-mail to our logistics department
Transport safety with special reusable transport boxes
Trained and experienced drivers
No packaging effort
Repairs possible on request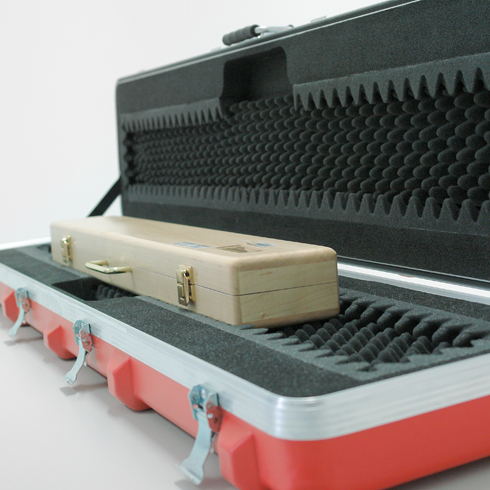 Highest transport safety
The correct transport of sensitive references is important, we are aware of this necessity. Inform us in advance if you wish to transport reference standards and other critical references. We will gladly take care of the professional packaging for you.
Safe packaging and transport of your reference standards
Individually adapted boxes
To read
Discover our comprehensive service portfolio. As a full-service provider in the field of measurement technology, we are your optimal calibration service provider.