Calibration
Years of experience in measurement and calibration technology make Testo Industrial Services the ideal calibration service provider. Our full-service concept is reflected in our complete service portfolio.
Increasing quality demands and strict regulations lead to more and more requirements in production and manufacturing. The number of measuring techniques used is constantly increasing. From incoming goods to after-sales service - quality-relevant measuring tasks must be monitored, documented and carried out with the correct test equipment. This requires not only many widespread standards such as the ISO 9000 series, but also industry specific standards such as IATF 16949 or the EU GMP guidelines.
The test equipment management and the calibration of your measuring instruments make a significant contribution to increasing your manufacturing quality. As a full service provider in the field of measurement technology, Testo Industrial Services is the ideal calibration service provider. In addition to ISO/factory calibrations, we also offer UKAS calibrations according to ISO/IEC 17025:2017. Our 300 accredited calibration procedures within a wide range of measurement parameters characterize our service portfolio.
Increase the quality of your products and thus the satisfaction of your customers with Testo Industrial Services!
We will be happy to advise you!
Your advantage: Our competence
Increase in manufacturer quality
Avoidance of rejects and rework
Compliance with standards, guidelines and certifications
Audit security
Our special features
More than 300 accredited calibration procedures group wide
Broad service portfolio in almost all metrics
Continuous development of our portfolio
Manufacturer-independent calibrations
Proof of competence
UKAS accredited calibrations are standard in many industries. Testo Industrial Services Ltd. has an accreditation according to ISO/IEC 17025:2017 as a calibration laboratory. With our many years of know-how, we calibrate your measuring instruments under strict processes and according to the latest standards.
Do you need a quote for the calibration of your measuring instruments?
Insight into our laboratories
In our laboratories we calibrate your test equipment independently of the manufacturer and with the lowest possible measurement uncertainties. Take a look at our laboratories and convince yourself of our extensive service portfolio.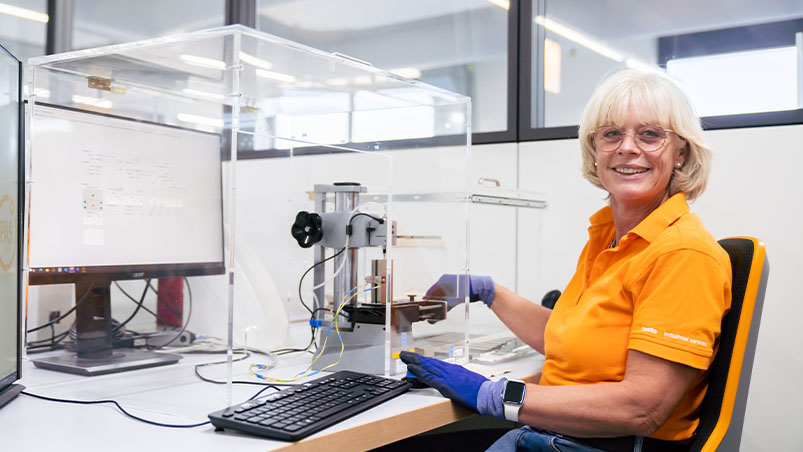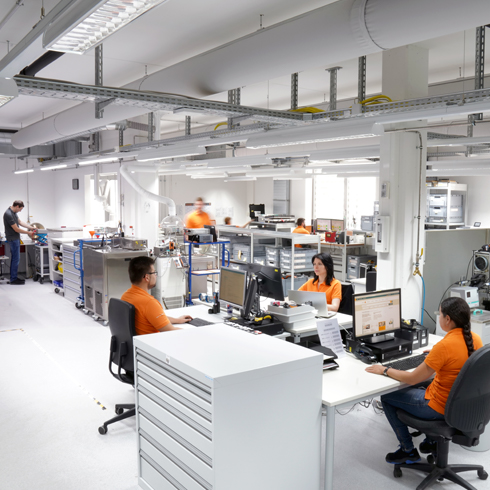 Our innovations
More than 300 accredited calibration procedures already distinguish our service portfolio. In doing so, we are constantly developing for you and always keep your individual requirements in mind. Learn more about our progress and lab news: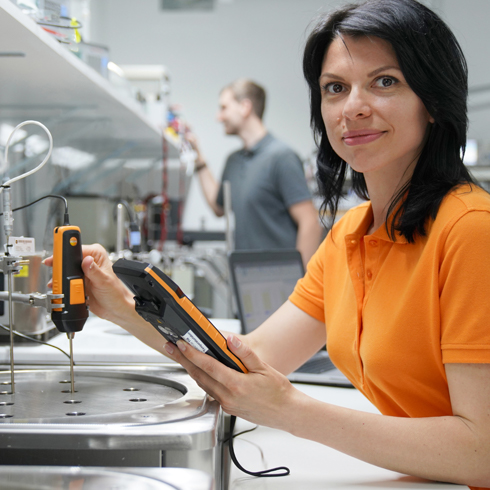 Our measured variables
Our accredited laboratories cover almost all measurands and offer you a unique portfolio from calibration to maintenance and repair.
We would be happy to give you a detailed insight into our calibration scope. Arrange an individual presentation appointment with our experts today.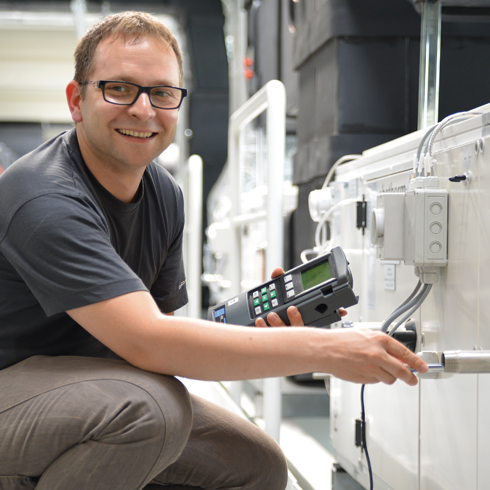 On-site calibration
You cannot do without your test equipment? We calibrate your test equipment directly at your plant. Climatic chambers and test benches, on your premises.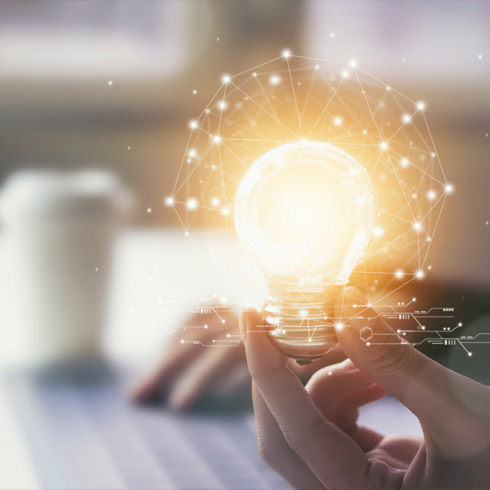 Know-how 
Our know-how summarised for you: Here you will find helpful know-how from our technical experts on the topics of calibration and calibration in GxP-regulated areas. It's worth a look.
To read
Discover our comprehensive service portfolio. As a full-service provider in the field of measurement technology, we are your optimal calibration service provider.