More Service, more security
Guided by our conviction "More Service, more security", we give our best every day as one of the leading metrological service providers. For our customers, our employees and the future of our company.
More than 1,300 employees work for you throughout Europe. Quality, reliability, and low measurement uncertainties are the cornerstones of our work. Every single employee - from the apprentice to the managing director - contributes to the success of the company with a large part of his or her own responsibility. With the Testo Industrial Services team, you can be sure that all your measurement, calibration and quality assurance requirements will be fully met.
As a reliable partner at your side
We offer a comprehensive portfolio of services and are at your disposal for questions concerning calibration, test equipment management, qualification and validation. As a subsidiary of Testo SE & Co.KGaA, one of the world's largest manufacturers of measuring instruments, we have more than 60 years of experience in the field of measurement technology and quality assurance. With a high degree of self-motivation and cooperative teamwork we successfully shape our common future.
Our guiding principles – more Service, more security.
Our customers, our employees and the future of the company are the focus of our activities. We give them certainty and always base our daily actions on the guiding principle: More Service, more security.
For our customers
Testo Industrial Services is a certified service provider for quality assurance in industry.
Due to our high-quality levels we always fulfil the required guidelines, standards and laws.
The use of proven processes and individual services optimises the availability of measurement and plant technology at our customers.
Our accredited laboratories are unique worldwide and ensure metrological traceability.
With our regional presence, we are close to our customers.
Intensive customer relations enable us to respond to the needs and create trust.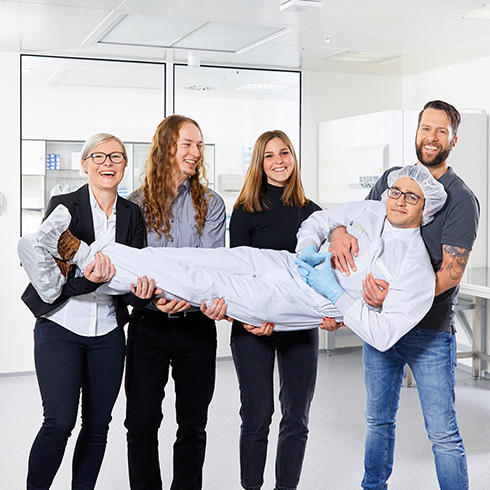 For our employees
Our responsibility is to create and maintain secure jobs. At the same time, we offer the social benefits of a modern company.
A good working atmosphere, joint events and ideal working conditions make up our team spirit.
Continuous learning and individual development are the basis of our joint success.
We encourage personal responsibility, commitment, and performance orientation.
We offer interesting career prospects through training and further education.
Open communication and partnership-based management are the basis of our cooperation.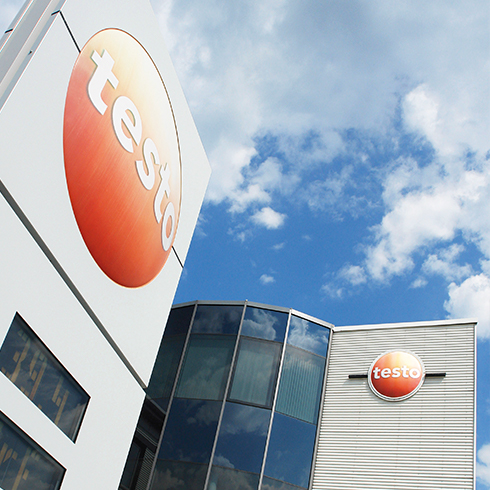 For the future of our company
Testo Industrial Services is a modern, international service company within the Testo Group.
For us, a service mentality means that everyone in his or her position is committed to the customer.
Our goal is to be the leading service provider in our markets. Our integrated and proven processes are designed to meet individual market needs.
We act entrepreneurially and invest in sustainable growth.
We enter strategic partnerships to further develop the company.
Sustainable action and the use of regenerative energies determine our responsibility for environmental protection.
Milestones in our Company history
The history of Testo Industrial Services GmbH began in 1999 with the founding of the independent subsidiary Testo CAL. Originating from a department of Testo SE & Co. KGaA, Testo CAL started with a handful of employees and the motivation to offer customer oriented, metrological services.

With a spirit of innovation and the constant expansion of its portfolio, the Testo team has always been one step ahead. The can do mentality and motivation of each and every employee are the drivers of the company's success.
2020
Foundation of the subsidiary, Testo Industrial Services Ltd in Great Britain
30th January – Testo Industrial Services Ltd is officially registered
1st October – Testo Industrial Services Ltd starts trading in Alton, UK
October – ISO17025 accreditation (UKAS No. 0805) is successfully transferred from Testo Limited
2021
10th February – Extension to scope (ISO17025) for On-site pressure and Humidity is granted by UKAS
March – Investment in Electrical Standards to improve the range and scope in DC + LF calibrations
August – ISO9001 registration is achieved with the successful integration into the Testo Industrial Services Group Quality system.
1st July – The lease for our new building near Basingstoke is officially signed and work begins fitting out the new laboratories
1st October – Testo Industrial Services Ltd officially moves to our new laboratories in Ramsdell, near Basingstoke
2022
April – Expansion of Air temperature capabilities with investment in a new environmental chamber
August – Extension to our accredited on-site schedule for Environmental chambers, Humidity Chamber, ovens, fridges and freezers
October – Investment in F1 and M1 class weights to calibrate precision balance up to 20kg, weighing scales up to 110kg and spring balances
2023
January – Investment in a new temperature bath to allow accredited calibration of temperature probes down to -90°C with additonal improvements in measurement uncertainty
January – Investment in the parameter Torque allowing the laboratory to calibrate torque wrenches and drivers according to DIN EN ISO 6789
January – Extension to scope for accredited humidity calibration increasing temperature up to 70°C and humidity up to 95%rh
On the road to success since its foundation
Management of Testo Industrial Services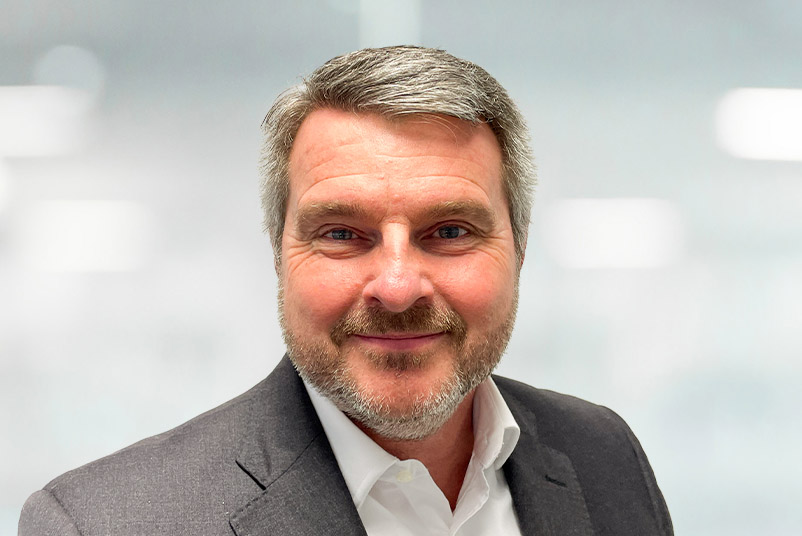 There is a unique "WE" feeling within the company. Goals and challenges are mastered together. Each employee contributes to the success of the company with their individuality, the right attitude and the passion to succeed.

Paul Jordan
Managing Director
Testo Industrial Services Ltd