Qualification of plants and utilities 
The risk based qualification of your process plants, supply systems and utilities ensures long-term process stability and robustness. We support you in your qualification projects or take over the complete handling.
For every qualification task, from the qualification of individual devices to complex plants, GMP upgrades or new construction projects in the compliance area, we offer you the necessary know-how and additional resources.
You receive solutions tailored to your needs with the appropriate Risk management as well as flexible time and resource planning. For optimized utilization, we also offer temporary or permanent support through our qualification engineers.
Production, filling and packaging equipment
The risk-based qualification of production, filling and packaging plants plays a central role in the quality assurance of medicinal products and medical devices. Testo Industrial Services supports you in ensuring the qualified status over the entire plant life cycle - from the preparation of the risk analysis to initial qualification and requalification.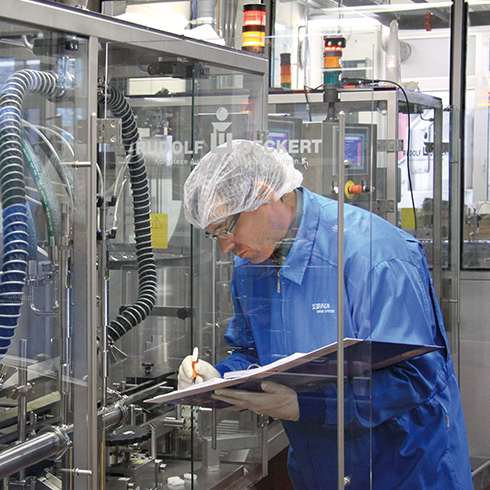 Measurements and tests of your process plants:
Preparation of the risk analyses and conceptual design of the qualification activities
Carrying out all qualification tests and providing equipment
Preparation of qualification plans and reports
Implementation of requalification measures
Calibration of all quality-relevant measuring points
VENT systems
As part of the qualification, Testo Industrial Services provides proof that a clean air system (AHU) has the necessary performance capability for the application. The VENT qualification is, among other things, an integral part of the clean room qualification.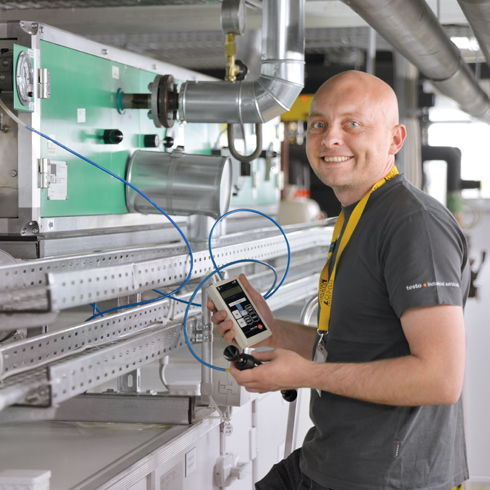 Measurements & tests of your air handling units:
Commissioning and control engineering calibration of ventilation systems and distribution systems
Conducting the qualification tests
Determination of air volumes and climate conditions
Carrying out all tests as part of the installation qualification of the ventilation components
Calibration of all test-relevant measuring points
Testing of hygiene requirements for air handling units according to VDI 6022
Process gases 
Compressed air and other sterile and non-sterile pharmaceutical gases are subject to stringent purity requirements, as any impurities are associated with high risks in terms of drug safety. We support you in the regular control of gases to ensure consistent and robust product quality.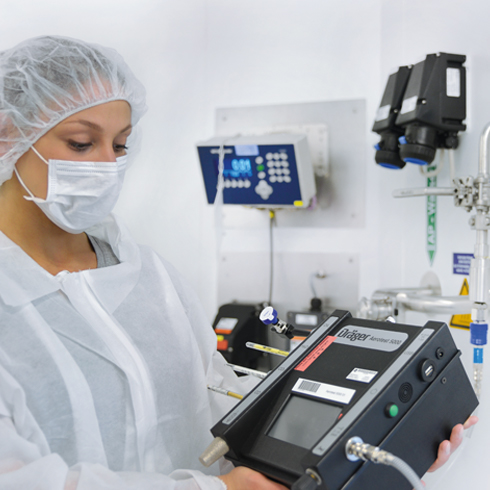 Measurements & tests of your process gases (acc. to ISO 8573, Ph.Eur.):
Testing of the particle content
Determination of the microbial status
Checking the oil content
Determination of humidity or pressure dew point
Risk based qualification of all plant components
Conceptual design of the routine monitoring
Water and water installations
Testo Industrial Services supports you as a qualification service provider in all quality assurance measures in the utilities sector - from the performance of individual measurements to the complete handling of the qualification of water and water systems.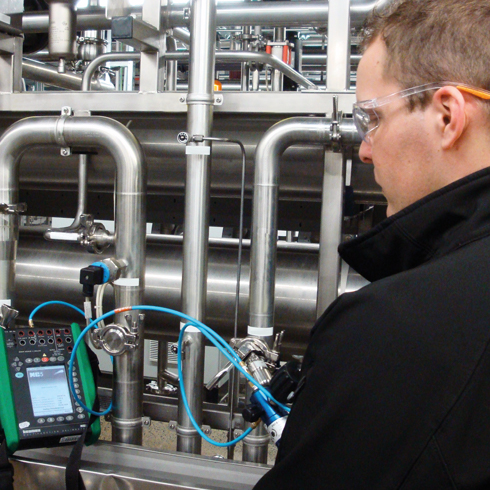 Measurements & tests of your water systems (according to Annex 1, Ph. Eur. And VDI 2083/sheet 13):
Calibration of all measuring points for temperature, pressure, flow, conductivity, pH value
Preparation of the risk commitment and qualification concept
Conceptual design of the routine monitoring
Microbiological tests
Risk-based qualification of the water system
Preparation of qualification plans and reports
Execution of qualification tests (IQ, OQ & PQ) and, if necessary, integration of manufacturer tests
Implementation of requalification measures
Monitoring of OQ and PQ phases incl. checking of all chemical and microbiological lead parameters
Sterilization and cleaning systems
The cleaning and sterilization of production equipment plays an essential role in quality assurance. The standards DIN EN 285, DIN EN ISO 14937, DIN EN 13060 and DIN EN ISO 17665 and Annex 1 of the EU GMP Guidelines, as well as PDA Technical Reports No.1, 29, 30 and 61 set requirements for the sterilization of production equipment and for hygiene monitoring as the basis for sterilization validation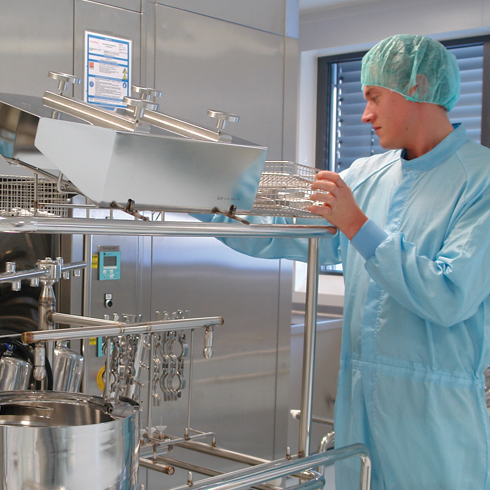 Measurements and tests of your sterilisation and cleaning equipment:
Qualification incl. all qualification measurements of autoclaves, steam sterilisers, hot air sterilisers and tunnels, depyrogenation furnaces, GT plants, fermenters and separators within the scope of sterilisation validation
Qualification incl. all qualification measurements of e.g. dishwashers and CIP systems within the scope of cleaning validation
Our services for you:
We support are from individual measurements to complete project management:
Design and consulting for risk-based planning and qualification of plants, equipment and utilities
Qualification support across all qualification phases - DQ, IQ, OQ, and PQ
Structure of the risk management and implementation of risk analyses
Preparation of qualification documents and reports
Carrying out all qualification tests and measurements
Complete coordination of your project
Your advantage: Our competence
Expertise: Consulting, measurements, project management - our industry-experienced team supports you precisely & in line with your needs
Technology: The use of our measuring equipment with more than 4,500 references ensures reliable measurement and test results
Documentation: We hand over the documentation in the audit-proven layout or individually according to customer requirements to you personally on completion of the order.
GxP Services Team
Professional competence, experience and high-precision equipment. The engineers and technicians of our GxP-Services Team are on duty for you throughout Europe.

Success stories
We support you in your projects and are committed to your goals. Here you will find an excerpt from the references of our successful qualification projects in the field of plants and utilities.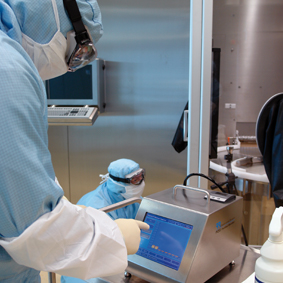 Qualification of a sterile filling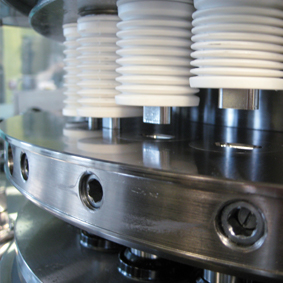 Qualification of a tablet line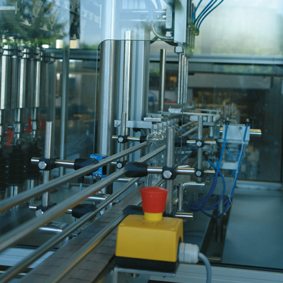 Qualification of pharmaceutical process plants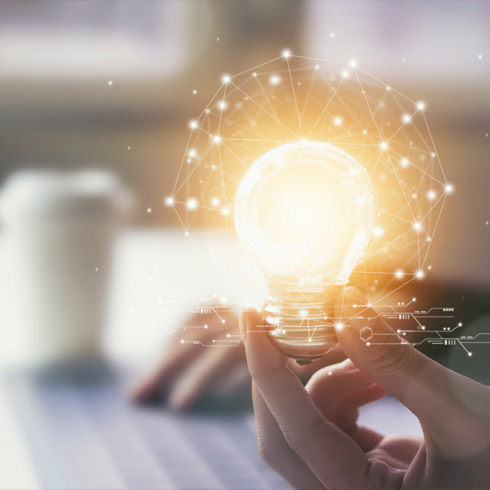 Know-how
In our Knowledge Centre you will find answers to many questions from our experts in our specialist areas: