Career & Training
You are a team player and looking for a job or apprenticeship? Then you are exactly right with us. With us you can be who you are and contribute to the success of Testo Industrial Services with your strengths.
As an expert in the field of quality assurance, we have more than 1,000 employees working for our customers in Germany and Europe. This makes us one of the most successful service providers in our industry throughout Europe. Learn more about Testo Industrial Services as an employer and find out about our numerous career and training opportunities.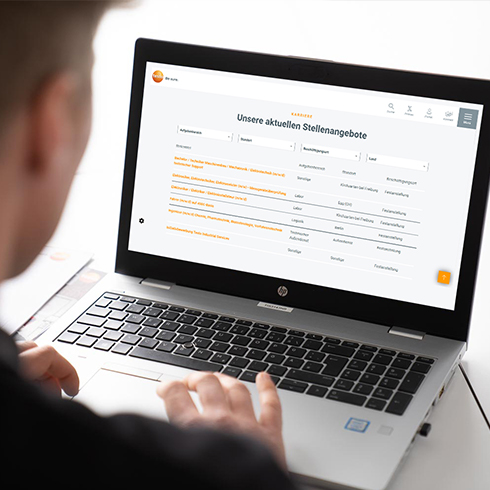 Vacancies
Would you like to know which employees we are currently looking for? Whether you are looking for a permanent position, a mini-job or an apprenticeship - you are sure to find something for you. Find the job that fits your life.
More than just a job
The ultimate summer party with your favourite colleagues, an extensive fitness programme for your health and exclusive employee discounts. You should feel comfortable with us and have fun at work. Get to know our unique team spirit.
Professional and managerial staff
As diverse as our service portfolio is, so are our employees and their individual qualifications. From professional or career changers to specialists, we look forward to welcoming new colleagues! Learn more about our development opportunities.
Are you open to a job abroad?
Are you interested? Contact us!
Our team in the Human Resources department is available to answer all your questions about personnel decisions. Whether you have questions about training or a permanent position - we are here for you!
Please send a mail or call us: +44 1256 648989.
You want to know more about us?