Testo Industrial Services Portal
Benefit from order tracking, monitoring of delivery dates, faster quotation requests and even the processing of cost estimates. In the portal you can centrally manage all information concerning your order process.
Your advantages at a glance:
Access to order documents
Overview of your delivery dates
Quick response to cost estimates
Traceability and transparency along the Testo Industrial Services processes
More transparency in your order process
A reliable calibration process forms the basis for successful Test equipment management. In addition to test equipment management by PRIMAS online, reliable and transparent communication in the order process is essential. An interlocking of our internal processes helps us to simplify and target communication with you. For an optimum overview of your orders, quotations and documents, Testo Industrial Services provides you with an individual Portal at your disposal. The Testo Industrial Services portal enables individual adaptation to your requirements. This allows you to see the status of your current orders at a glance, as well as all the steps involved in the order process.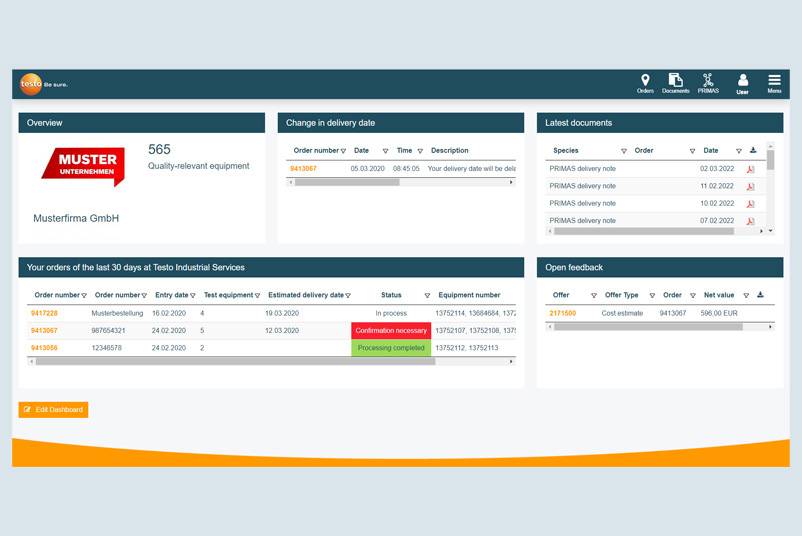 Tracking your orders
You can track your active orders under the "Orders" tab. Order tracking allows you to view individual process steps and the status of your orders. In addition to the processing status and delivery date changes, you can edit your open estimates with just a few clicks.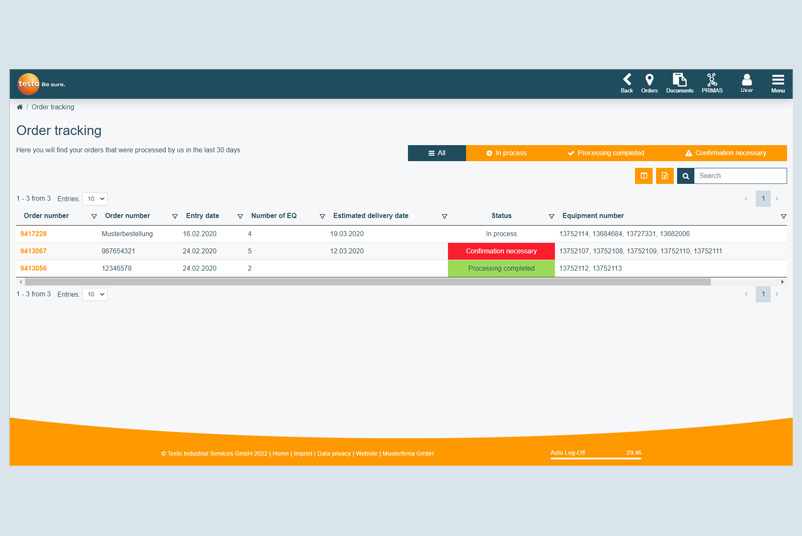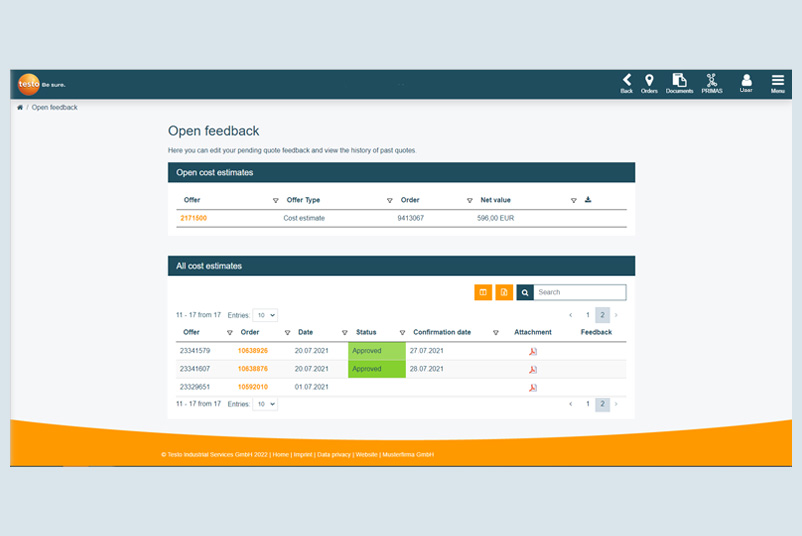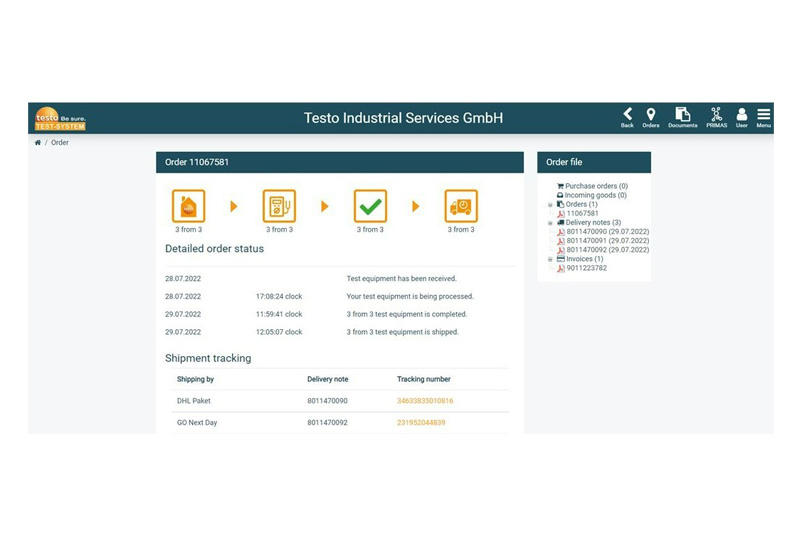 Quick requests for new offers
Do you need a quick quote for the calibration of any of your test equipment? You can use the contact form on the portal to send your enquiries directly to us.
Simple document management
As part of order processing, you will receive quotations, order confirmations and invoices, which will be sent and stored for you in digital form. To minimise the effort in managing these documents, all commercial documents are archived in the "Documents" tab and can be retrieved at any time.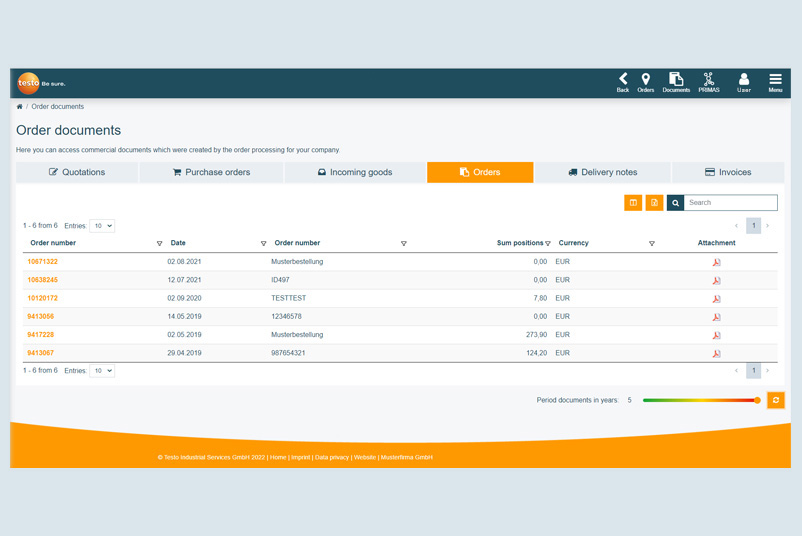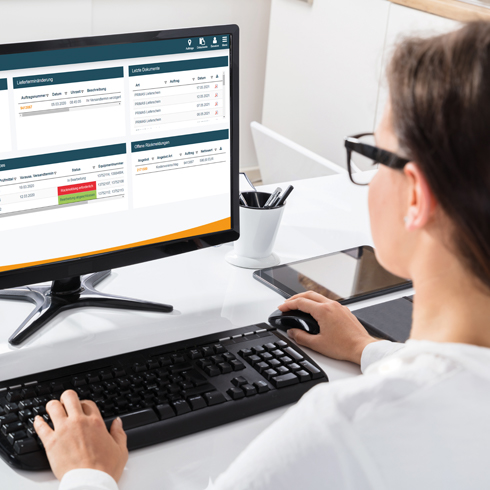 To the Testo Industrial Services Portal
Simple and reliable - Here you will find all the information you need about your order process. Register today or log in with your existing PRIMAS user.
Also interesting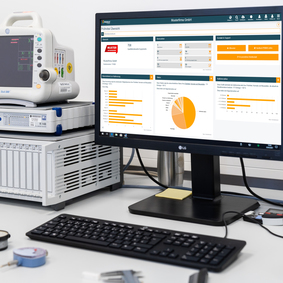 The holistic solution for compliance with standards and directives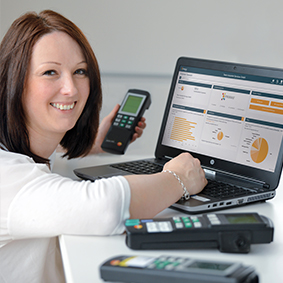 To simplify the management of test equipment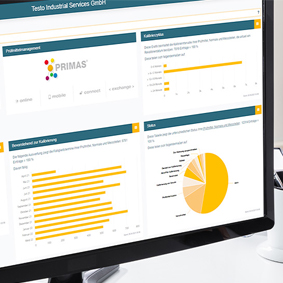 New functions PRIMAS online