Calibration in GMP-regulated areas
A team of experts from Testo Industrial Services has examined calibration in GMP regulated areas from different angles. The team wrote the chapter "Calibration" in the GMP-BERATER and published a technical paper on the subject.
Our team of authors of the chapter "Calibration" in GMP-BERATER as well as of the technical article in TechnoPharm consists of Hansjörg Gutmann, Markus Kopf, Markus Salemink and Christian Sander. The experts have shared their knowledge in both publications.
The chapter "Calibration" in the GMP-BERATER
Our team of authors provides you with answers to the following questions in chapter 4.F in the GMP-BERATER: What is calibration, adjustment, verification? Which regulatory requirements must be observed? How is metrological traceability ensured? How can the organisation and management of calibration be efficiently designed? What calibration procedures are there and what is involved in carrying them out properly? What is the measurement uncertainty and how is it calculated? What does GMP-compliant documentation of calibration look like?
Different measurement procedures are needed for different measurement tasks. The criteria for the selection of a suitable measuring method or measuring device depend on the respective problem. If we want to rely on the results of measurements, reproducible and safe measured values as well as suitable procedures and calibrated measuring technology are indispensable. Reliable measured values allow objective decisions to be made and processes to be carried out in a reproducible manner. Always the same process sequences lead to always the same results and thus to medicinal products of the desired quality.
Our services for you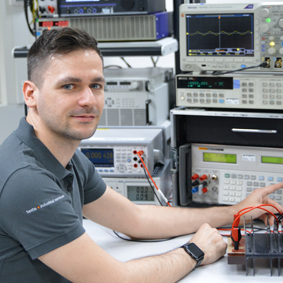 Highest safety for calibrations of your test equipment in accredited laboratories with lowest measurement uncertainties.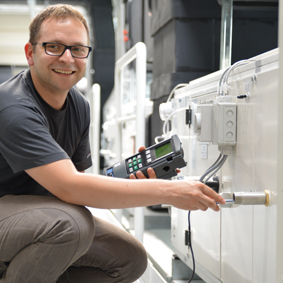 We calibrate your test equipment and measuring points on your premises. In this way, you achieve the shortest possible downtimes and ensure your high productivity.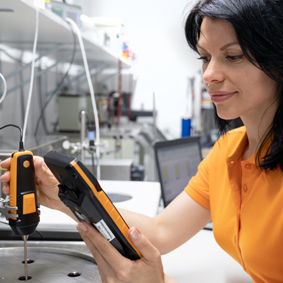 Your reliable partner for calibration, test equipment management, qualification and validation.