A portrait of our employees
Our employees are involved in volunteer work or have unusual hobbies. The individuality of our colleagues is what makes Testo Industrial Services stand out.
Our values experience
For our success as a service company, our employees are the most important and valuable assets. Our lived values form the basis of our promise to customers, employees and the company: "More service, more safety". What Testo Industrial Services means to our employees, they tell you here themselves.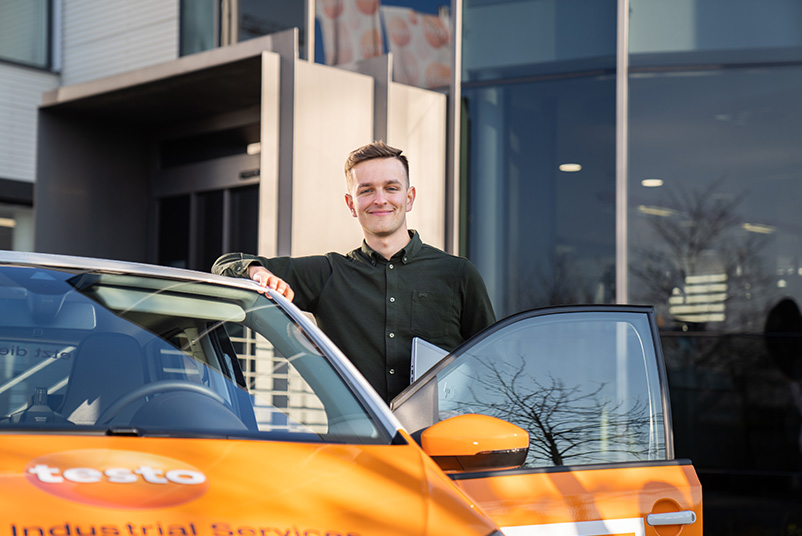 We are innovative!

"As a process manager, innovation projects are part of my everyday work in business development. With modern measurement technology and automation solutions, we are constantly increasing efficiency and quality for our customers. But it is not only our range of services that is constantly being expanded and optimised - the company itself is also continuously developing.

Whether it's a new company location, a sustainable mobility concept, modern communication or benefits for employees: at Testo Industrial Services you can feel that we are working on the future with innovative solutions.

-Hansjörg G., Process Manager GxP Services
"Testo Industrial Services stands for efficiency. This describes the relationship between the mission of the company, what we do as employees and the realisation of our goals.

In order to meet the wishes and requirements of our customers, we constantly adapt our processes and working methods and continue to develop as a team and as a company. In doing so, we never lose sight of the quality of our services.

At Testo Industrial Services, we try to keep both the customers' and the employees' needs in mind in order to fulfil our tasks in the foreseen time and in the right way."

- Carlos D., Testo Industrial Services ES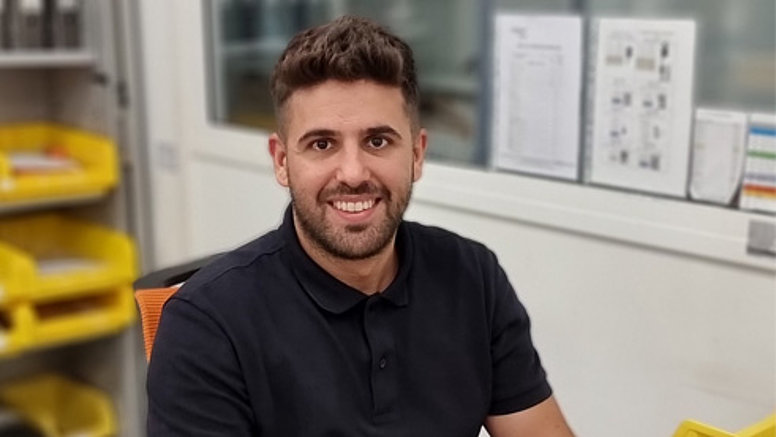 "Especially in my daily work life in sales, communication is particularly important!
Through our honest and open communication with our customers, we can quickly identify their needs and thus always develop and adapt our services.
This is very important to us in order to be able to satisfy our customers in the long term. 
Even though we advertise our services on many channels, whether in print or digitally, in the end it is the personal conversation that counts.
My daily routine is thus varied and connected with exciting exchanges."

- Stefan S., Testo Industrial Services CH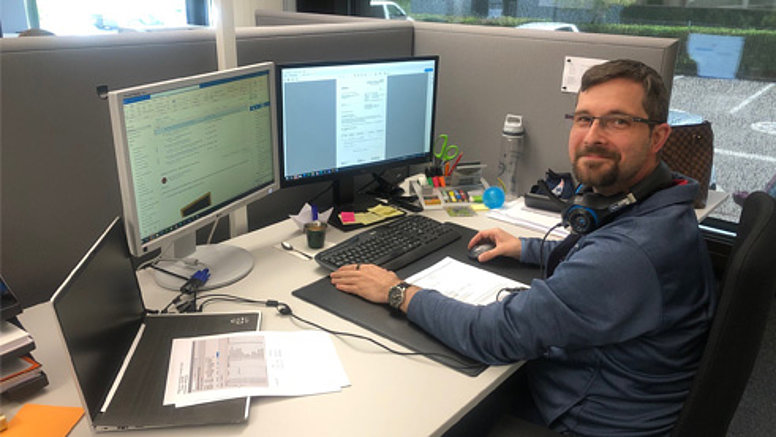 "As an older sister, I learned early on to take responsibility, which is why I intuitively did the same in my professional life. I have always taken on managerial positions as a matter of course, because as an employee I feel jointly responsible for the success of the company from the very beginning.

So in April 2021 I was also allowed to take on responsibility at Testo Industrial Services and am now the team leader for order processing in Austria. My tasks are varied and I can actively contribute my opinion and ideas to the company. Every day here is unique and in the morning I don't know exactly what to expect that day. But that's exactly what makes the work exciting for me."

- Daniela P., Testo Industrial Services AT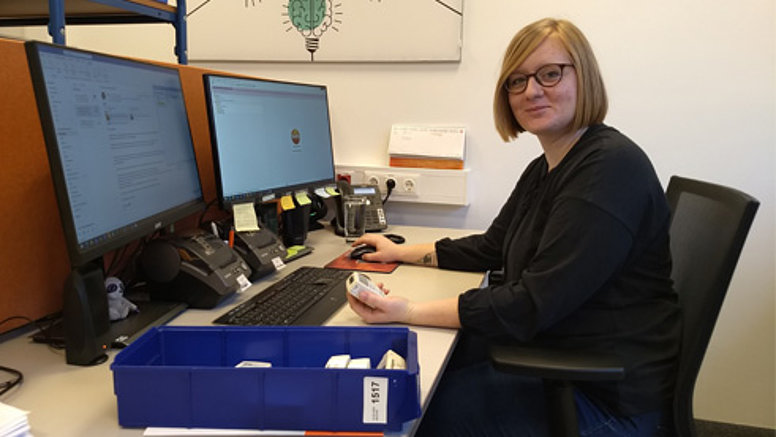 "All employees at TIS are focused on finding the best solution for our customers.
I started my career at Testo Industrial Services with the challenge of developing the On-site service in France. At the customer site, the success of a service depends on many elements, but above all on the solution that the technician finds. He has to face various difficulties, as the circumstances at the customer's site are always different and therefore new solutions and ways have to be found again and again in order to obtain reliable calibration results. This is the only way to achieve customer satisfaction.
Every member of the entire Testo Industrial Services Group, regardless of their function or department, has the will to find the best solution for every customer. And that's what makes Testo Industrial Services special for me!"

- Christophe S., Testo Industrial Services FR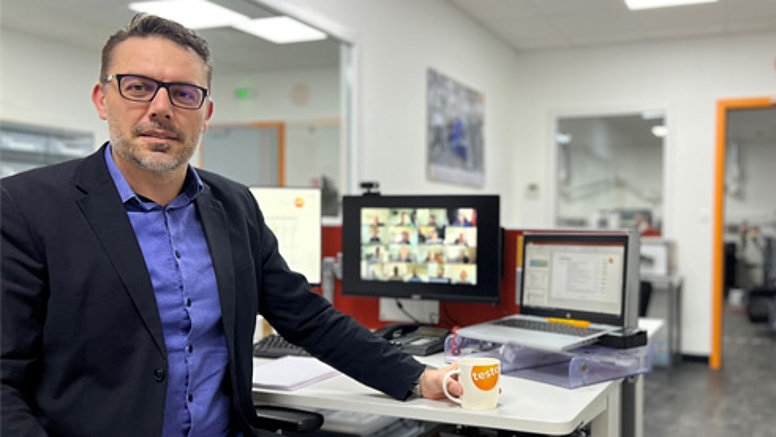 "In extraordinary times - such as our move to a new building - team spirit is particularly important. If all colleagues work well together and are also prepared to stand up for each other, you can overcome challenges together.
Since Testo Industrial Services UK is still relatively young, having been founded in 2020, the team is still correspondingly small. That's why I appreciate the fact that we sometimes stand in for each other and support each other. It's only through this kind of cohesion that the mood in our team remains positive and a pleasant working atmosphere is created. Because achieving something together and then reaching the goal strengthens the team spirit in a very special way!"
- James S., Calibration Services UK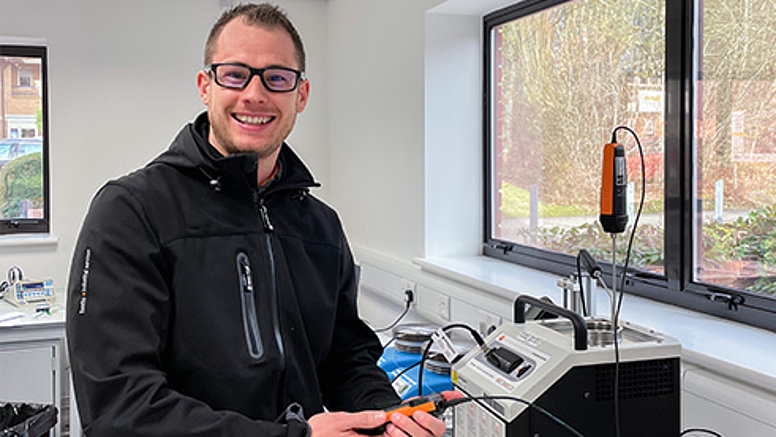 "At Testo Industrial Services, we have grown very strongly in recent years. This growth ensures that our network is also constantly expanding, both to our subsidiaries abroad and to our international customers. As a result, the company's internationality is increasingly coming into focus.
As team leader of Sales International, it is particularly nice for me to see that we live our values not only in individual departments or at a local site, but actually throughout our entire international network, completely independent of issues such as nationality and language. The familiar cooperation that this makes possible is the ideal basis for working together as colleagues and, of course, for continued success."
- Marco H., Team Leader Sales International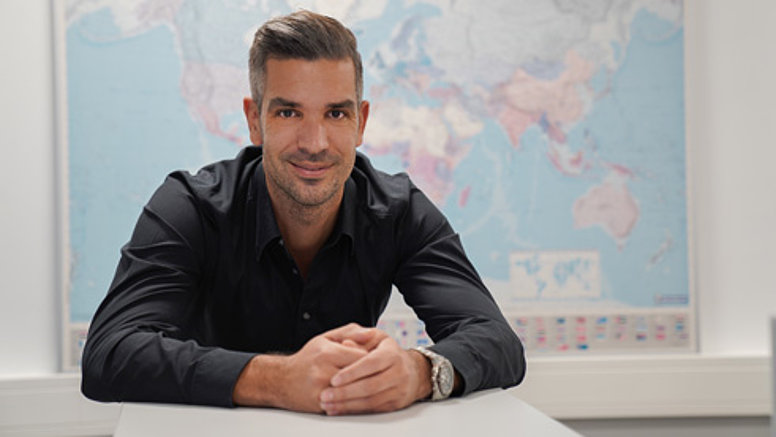 "I already learned to take responsibility during my dual studies at Testo Industrial Services. Whether in day-to-day business, during project work or in the trainee team. Responsibility also means facing new challenges every day. That makes the work exciting and varied for me.
As a provider of metrological services, we ensure the quality assurance of our customers and assume a piece of responsibility for our society every day. But not only within the scope of our services, but throughout the company and outside it as well, Testo Industrial Services acts responsibly towards its employees and the environment.
Even after I graduate, I'm excited to remain a part of Testo Industrial Services and continue to take on responsibility."
- Simona S., former dual student, now international sales administrator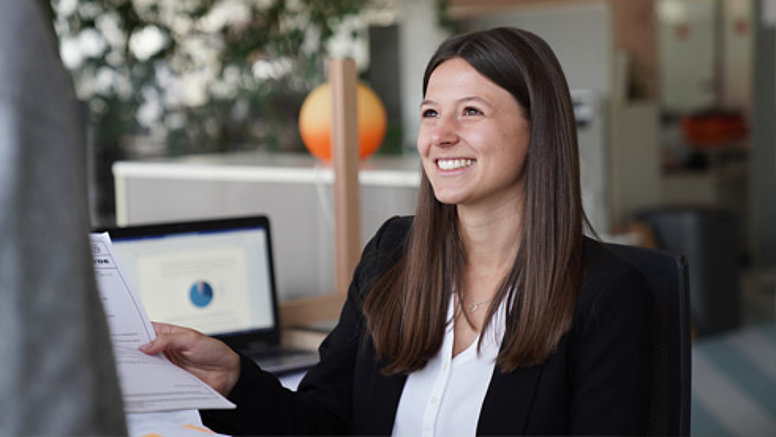 "Flexibility is especially important in today's world. As assistant to the management, I coordinate appointments daily, take on short-term tasks and am the contact person for all kinds of inquiries. The original plan for the day is often completely overturned and no two days are the same. That's what makes my job so varied and exciting.
But it's not just me, all employees at Testo Industrial Services show how flexible they are every day. The commitment in dealing with customers daily, the move to the Calibration Factory or during the Corona pandemic. Only if all employees show flexibility can we, as Testo Industrial Services, react agilely to changes."
- Thea S., Management Assistant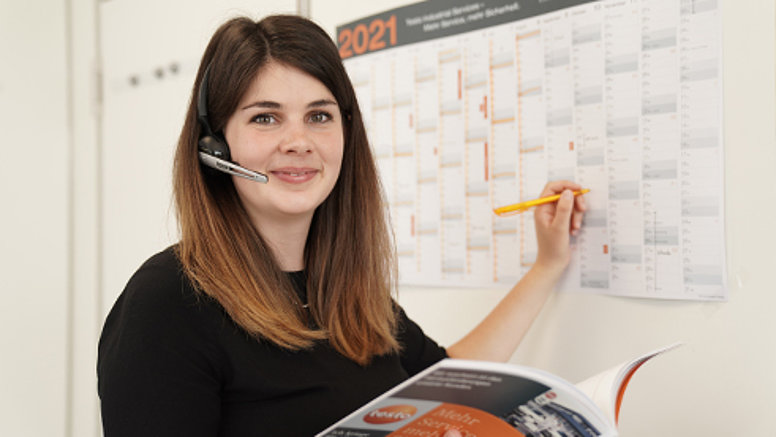 "For me as a financial accounting team leader, reliability is one of the most important values at Testo Industrial Services. For example, we provide important information about the company's financial situation in the monthly and annual financial statements. The decisive factor here is to pay close attention to the legal requirements.
As a service provider for quality and security, this value is not only lived in the financial accounting department, but also forms the basis for good cooperation with customers, business partners and colleagues
- Isabell S., Team Leader Financial Accounting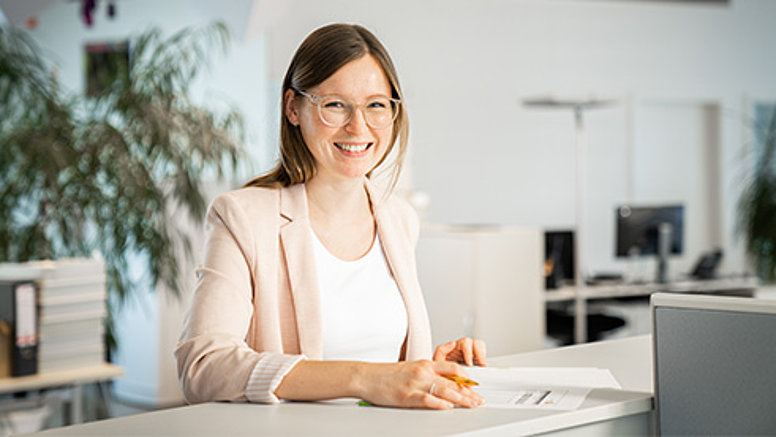 "For me, Testo Industrial Services is not just about "fail" or "pass" as in calibration, but also about commitment, motivation and teamwork.
Last year's city cycling event is a good example of this, in which we cycled to a real feat as Team Testo Industrial Services. Only through ambition, enthusiasm was it possible to collect the many kilometres as a team.
For me, these values are important building blocks that have led to the success of Testo Industrial Services. With initiative, will and flexibility, I was given the opportunity to develop internally. So I found a new challenge at Testo Industrial Services by switching labs from the printing lab to the acceleration lab.
Ever since I started at Testo Industrial Services, I never have the feeling of being just "one of many", which in my opinion speaks for very many human and social values.
Achieving the goals together and then celebrating the success together. For me, that's what Testo Industrial Services is all about."
- Mike P., Laboratory Mechanics Calibration Services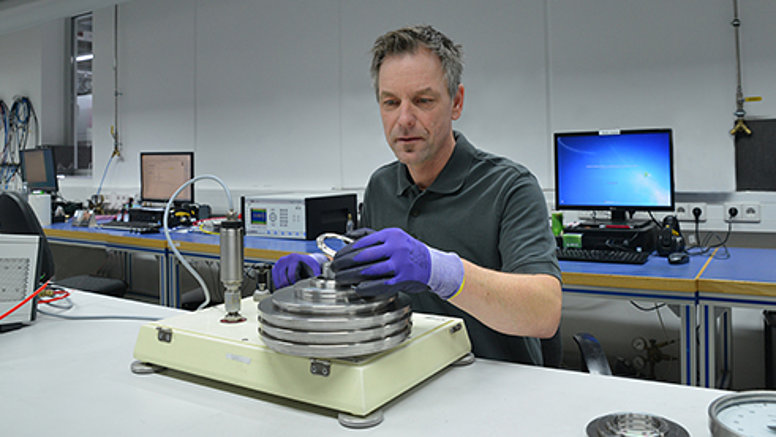 "In an innovative and fast-growing company like Testo Industrial Services, the one thing that is most important to me: Helpfulness! This is present in all areas at our company.
Our focus is solution-oriented action for the customer, surrounded by a good working atmosphere. For me, this starts with helpfulness and mutual support. The special thing is that, due to our size, not all employees know each other personally, and despite this, we can always rely on each other. My experience so far has always been that all departments help each other, and no one is left alone. Everyone is on hand to answer questions from others, not just focusing on themselves. To me, that's what makes a good company and department, like at Testo Industrial Services."
- Vanessa K., Team Leader Logistics Calibration Services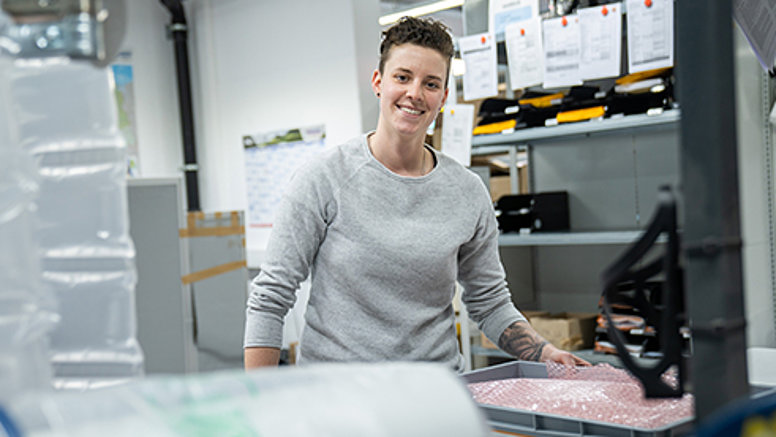 "Being solution-oriented is an important quality in order to work together successfully."
In IT, for example, we are faced with a multitude of changes and technical challenges every day, which must be managed and solved. In doing so, it is important for me to coordinate and refine the various options with the colleagues concerned to ultimately arrive at a solution that offers the company added value.
Both in projects and in day-to-day business, emerging problems and obstacles usually have a very short dwell time at TIS and are quickly replaced by an adequate solution. That's also what working at Testo Industrial Services is all about for me."
- Dominik M., IT Team Portals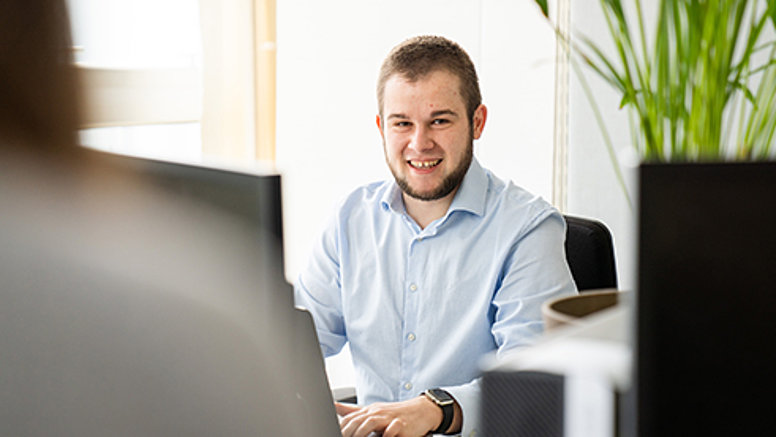 "For me, team spirit is one of the most important values in the company and is exactly what Testo Industrial Services is all about.
Since my first day, I have always been able to rely on my colleagues. If you ever need to ask for help, you can always count on a "Yeah, sure!". And not just in their own department. No matter where you ask for something, you always find support.
That's exactly what it means for me to work here. We always work together as a team; lone wolves don't get far. This is where the Testo team spirit counts! I believe that it is this team spirit that drives our success as a service company."
- Jonas V., Team Leader Electrical NF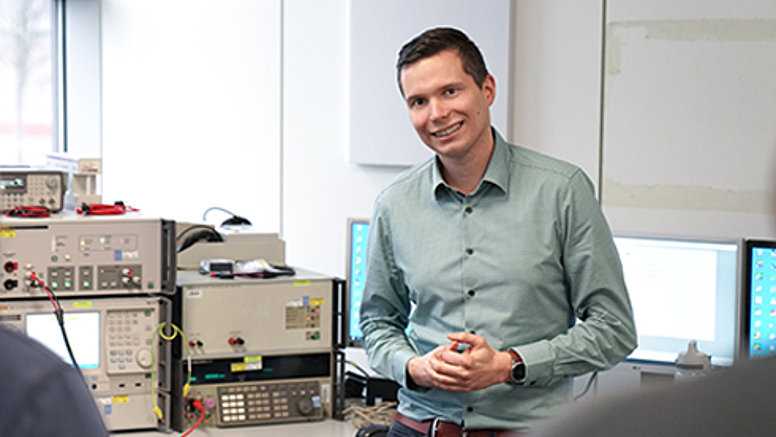 "As a service company, a very special value is our focus on and for our customers.
From the beginning it was clear to me: This is the right place for me! Because the helpful and customer-oriented thinking suits me, and I really enjoy working with customers. One of my main tasks is complaints management. You can't make an omelette without breaking eggs. That's why I work with the departments to find the right solution for our customers' concerns or challenges. This creates a close relationship with many customers in our department, which we value very much.
But it is not only quality management that focuses on the customer. What is special about Testo Industrial Services, in my opinion, is that customer orientation is visible throughout the company here and all employees always have this in mind. Or as the saying goes: The customer is king.
That's what Testo Industrial Services means to me."
- Raphael K., Quality Management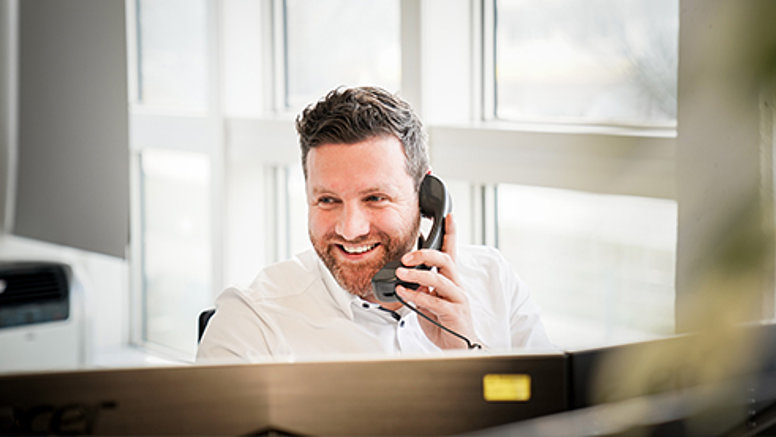 "One of the values I particularly appreciate at Testo Industrial Services is the authenticity of the company and each individual employee. For me, there is so much more behind it. I can be completely myself here! That also means I can stand by my strengths as well as my weaknesses.

One moment at Testo Industrial Services particularly sticks in my mind. When I started here, we were 40 employees. Due to a long break from professional life, the technology was completely new to me. I was not blamed for this weakness, but was given great help. That made it much easier for me to get back to work. This special willingness to help runs through the entire company to this day.

With us, every employee is something special. We accept each other as we are and live together in peace and respect. That's what makes Testo Industrial Services special for me."
- Elke V., Seminars & Events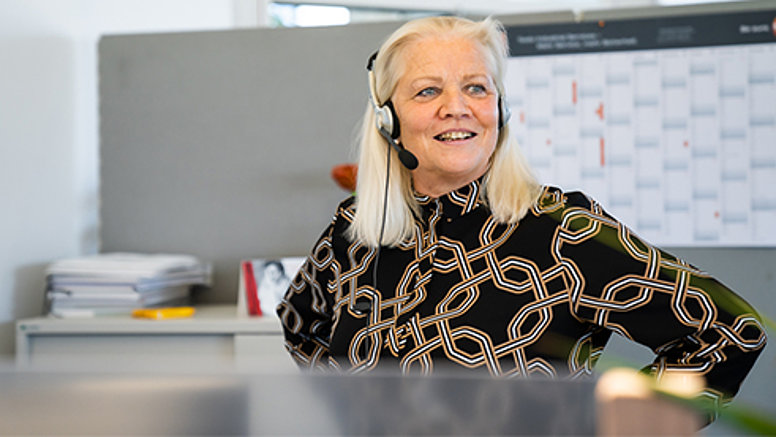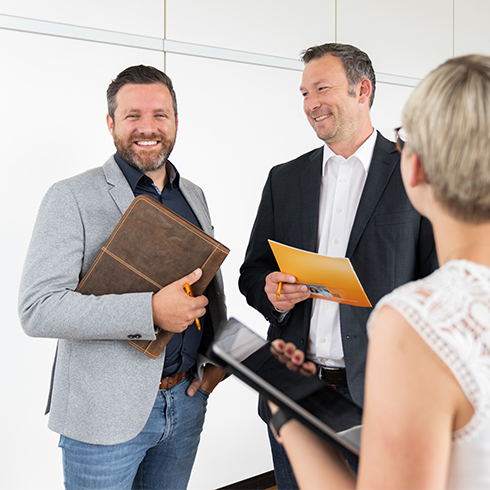 Career & Training
Are you a team player and looking for new challenges? Be a part of us and apply now for a vacancy or apprenticeship at Testo Industrial Services.