Certificate download
In our PRIMAS online test equipment management system, your calibration certificates are available online as pdf files without additional software installation.
In terms of quality assurance, you have access to your data at any time and from any location via www.primasonline.co.uk. With the help of the certificate download, you can also trace the traceability of the measuring equipment to international or national standards.

In 3 steps to your paperless calibration certificates:
Step 1
If you are visiting our website for the first time, please register first. The registration is free of charge and done in no time. If you already have a login, please log in.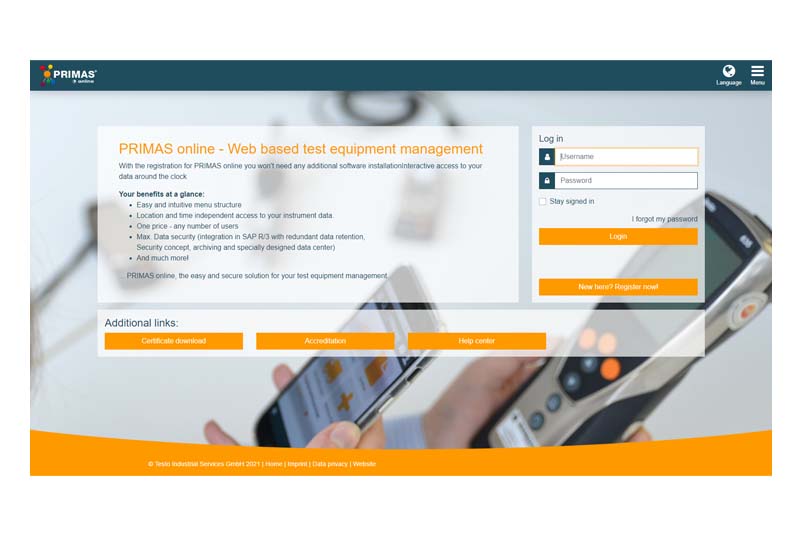 Step 2
Click on "Certificate download" in the menu/Quicklinks. In the next field you are asked to enter the certificate number of the instrument from which you require the certificate.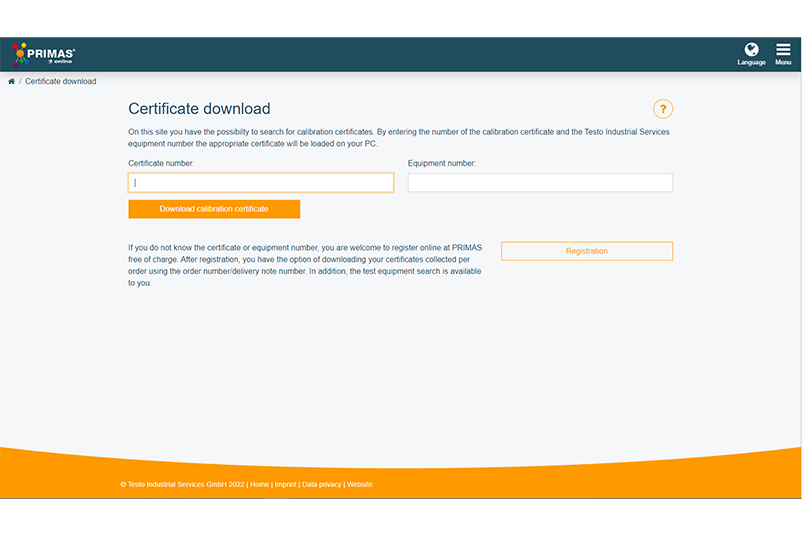 Step 3
After having entered the equipment number and the certificate number, click on "certificate download". In the next field, you decide whether you want to open or save/store the certificate.
Our test equipment management IT solutions