Approximation of the temperature distribution in a volume using the example of the climatic chamber
A uniform temperature distribution is an important characteristic to determine the homogeneity of the temperature field in the environment of the measuring instruments and sensors to be calibrated and thus to fulfil specified acceptance criteria.
This technical article describes the theoretical background using a climatic chamber for approximated temperature distribution.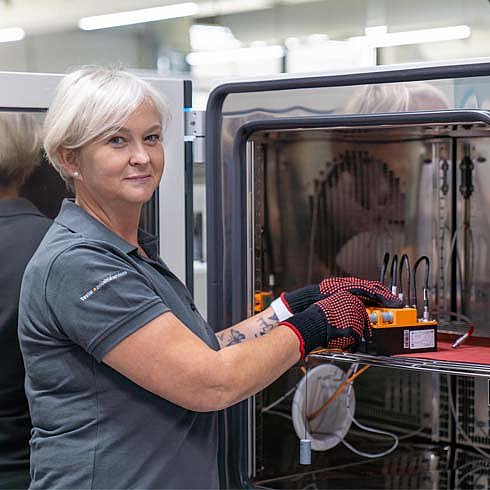 How is it possible to reproduce reliable measurement results within temperature measurement processes, even if the temperature distribution within a volume is not homogeneous throughout? How do the measurement processes work? How is the approximated temperature distribution calculated? In this article, our expert Thomas Wassiltschenko provides answers to many questions on the subject of approximating the temperature distribution in a volume, using the example of a climatic chamber.
Contents:
Temperature distribution in a volume
Warming-up behaviour and temperature stability
Averaged temperature ranges on the 3 horizontal planes
Approximated temperature distribution on the 3 horizontal planes
Calculation of the approximated temperature distribution
Download now