Humidity as a measured variable
This technical article outlines the theoretical fundamentals of humidity as a measurand. From the pure calculation of relative and absolute humidity to numerous measurement methods and humidity calibration.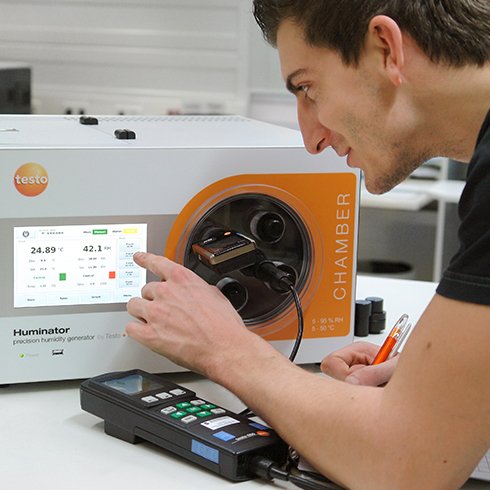 How do I calculate relative and absolute humidity, where does it play a role and how can the topic be defined? For these and many other questions, we have focussed on humidity as a measurable variable for you in full in this technical article.
Contents:
Theoretical basics
Calculation and measurement of humidity
Measurement of relative humidity
Overview of humidity sensors
Possibilities of humidity calibration
Download now