Testing institutions
Testo Industrial Services supports your company in the industry testing institutions with the highest quality for reliable test results in the quality assurance of your processes and products.
Testing institutions and technical service providers have the function of carrying out tests, assessments, monitoring or certifications. The aim is usually to issue a test report, a confirmation or even a so-called test seal. In most cases, strict normative requirements apply through conformity assessment bodies such as the Great British Accreditation Body (UKAS). An essential requirement is therefore a regular and traceable calibration of all measuring and testing equipment used.
Testo Industrial Services is your competent partner for the implementation of all quality assurance measures. We are a certified full-service provider and accredited for more than 300 calibration procedures according to ISO/IEC 17025:2017. Benefit from our many years of experience and use our comprehensive service portfolio.
Our services for the area of testing institutions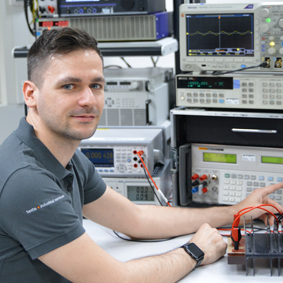 We are your full-service calibration provider for UKAS calibrations and ISO/factory calibrations.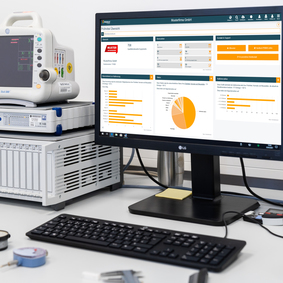 Our holistic test equipment management solution for compliance with standards and guidelines.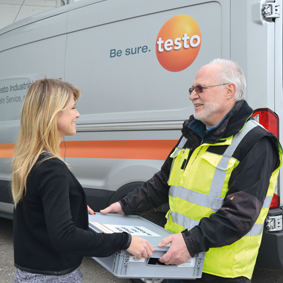 We transport your high-quality test equipment safely and quickly.
Success stories
We support you in your projects and are committed to your goals. References to our successful projects can be found here: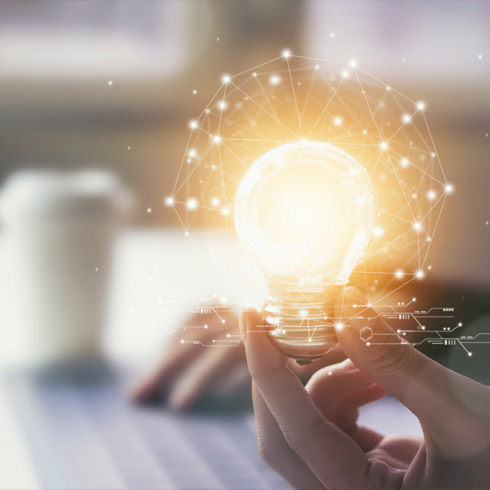 Know-how
Our technical articles provide you with expert knowledge on the topics of calibration and test equipment management.
In our Knowledge Centre you will find answers from our experts to numerous questions from our specialist areas.