Carrying out a leakage test on HEPA filters
With the publication of DIN EN ISO 14644-3:2020-08 "Cleanrooms and associated cleanroom areas: Test Procedures", there are significant changes for performing leak tests on HEPA filters - learn more.
The experts from the GxP Services Team of Testo Industrial Services have been carrying out such test procedures in accordance with the standard for many years for customers from GMP-regulated areas. When looking at the new requirements, here experience comes into play and quickly makes it clear that the implementation of the tests in practice will not be simplified at all. In particular, the performance of the leak test on HEPA filters, which is dealt with in Chapter B.7 "Leak test on the installed filter system", has become significantly more complex and the standard contains some inconsistencies here.
Chapter B.7 deals with, inter alia, the determination of the probe size, the determination of the sampling rate or the particle size to be considered for a count and its acceptance criteria, as well as the expected number of particles counted in space. Furthermore, the selection of the aerosol to be applied on the raw air side and the concentration of the aerosol application on the raw air side and its verification are described here. Procedures for the sampling test for leaks at the installed filter system as well as procedures for the remeasurement with stationary probe complete the set of rules.
Our services for you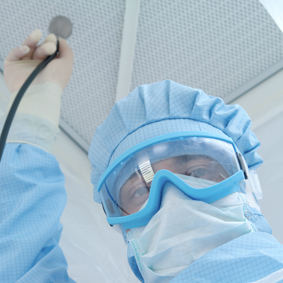 Performance of test procedures in clean rooms according to DIN EN ISO 14644-3:2020-08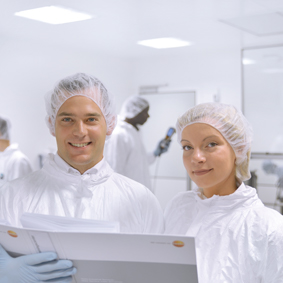 Clean rooms, plants and utilities, transport, and storage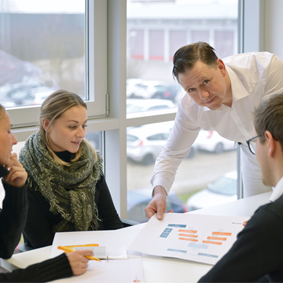 Cleaning, process, transport, computer, and software validatio