Test equipment management and order shop solution with PRIMAS online
Testo Industrial Services was able to convince AUMA Riester of its quality and coordinates the establishment of the test equipment management system PRIMAS online as well as the merging of the order shop of AUMA Riester with the systems of Testo.
AUMA is a leading manufacturer of electric actuators for the automation of industrial valves. AUMA has been developing and manufacturing electric actuators and valve gearboxes for 50 years and is now one of the leading international manufacturers in the industry. Energy industry, water industry, petrochemistry and users from various industrial sectors worldwide rely on AUMA's technologically mature products.
AUMA has successfully developed into a global player and is represented at 30 locations worldwide. With more than 10,000 pieces of test equipment, central control of the test equipment is essential to meet the quality requirements.
The aim of the joint project was therefore to merge the test equipment data, such as the equipment number or the service number, and to establish an automatic order shop solution for the entire test equipment management of AUMA Riester GmbH & Co. KG.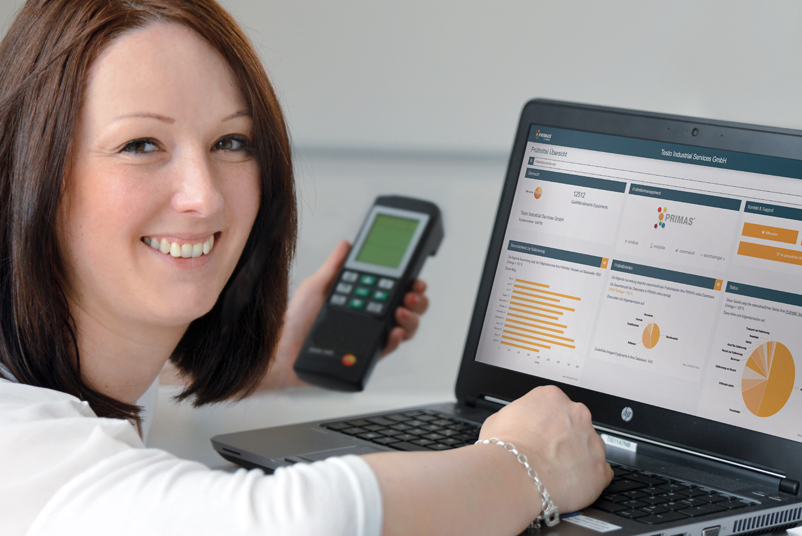 Your advantage: Our competence
Coordination and project management by Testo Industrial Services
Simplified order triggering
Permanent access to all test equipment data via PRIMAS online
Fast and reliable availability of test equipment through our own collection and delivery service
Fully automated interface between AUMA and Testo Industrial Services systems
Extensions with PRIMAS connect possible