GxP-compliant qualification and validation
At the Grieshaber Logistics Group, Testo Industrial Services took over the risk-based qualification of the warehouse areas and utilities. Part of this was summer and winter mapping and the implementation of a monitoring system.
Grieshaber Logistics Group AG, headquartered in Bad Säckingen, is an internationally oriented contract logistics service provider with seven state-of-the-art logistics locations in the EU and Switzerland. The newest location in Rheinfelden offers GxP compliant storage and packaging of pharmaceuticals on an area of 25,000 m². Storage here is optionally at < -18 °C, 2 - 8 °C or 15 - 25 °C.
The aim of the project was to draw up a holistic concept for GSP compliance together with Grieshaber Logistics Group AG, to establish this concept and to implement the qualification and validation measures derived from it. Any quality assurance measures should, in addition to the current state of the art, meet the relevant requirements in the area of EU-GxP legislation and be "FDA audit-proof".
Especially with such a large project with several parties and different suppliers, seamless project coordination and coordination at short notice is essential. Testo was exemplary and always available for quick clarifications. We were very impressed with the flexibility with which you reacted to changing circumstances and project schedules. The approach and all qualification and validation activities were technically impeccable, which, incidentally, was confirmed to us again at an important audit after project completion.

Edgar Steinke
Technical Manager
Grieshaber Logistics Group AG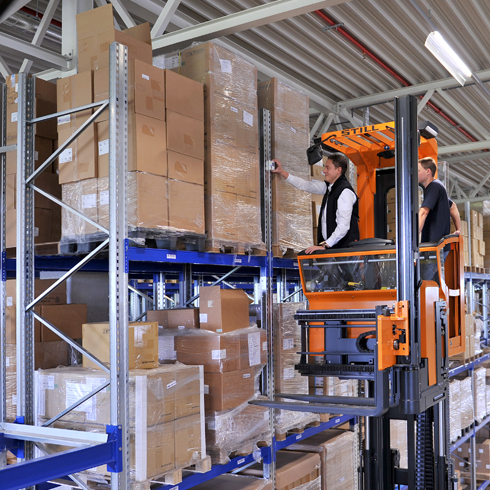 Your advantage: Our competence
Warehouse qualification
Risk-based qualification management from the design phase onwards
Documentation in customer layout
Preparation of qualification plans and performance of all tests: Validation Project Plan (VPP), Risk Analysis (RA), Design Qualification (DQ), Installation Qualification (IQ), Operational Qualification (OQ), Performance Qualification (PQ)
Carrying out climate mappings with a total of 563 measuring points and deriving climate profiles
Realisation of summer and winter mappings (PQ phase) and stress tests
Support and advice in the area of GSP-compliant qualification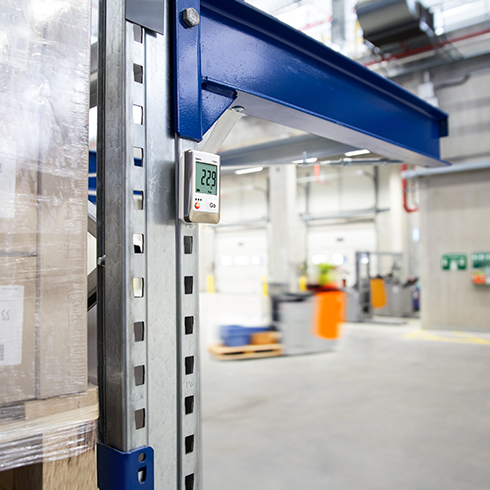 Installation & commissioning of the Saveris® monitoring system
Conceptual design, planning and layout of the GxP compliant monitoring system
Pre-calibration of the loggers in the accredited laboratory according to process-oriented tolerances and subsequent delivery
Measuring the radio links and defining the installation locations
Installation of radio sensors for the positioning of measuring points far from any Ethernet connection
Execution of the Site Acceptance Test (SAT)
Positioning of the measuring sensors based on the results of the climate mappings
Establishment of an automatic alarm concept when limit values are exceeded
Continuous recording of measured values in the event of a power failure with storage of up to 6000 values per channel
Convenient expansion of the monitoring system at any time
Extensive evaluation options with the validatable Saveris CFR software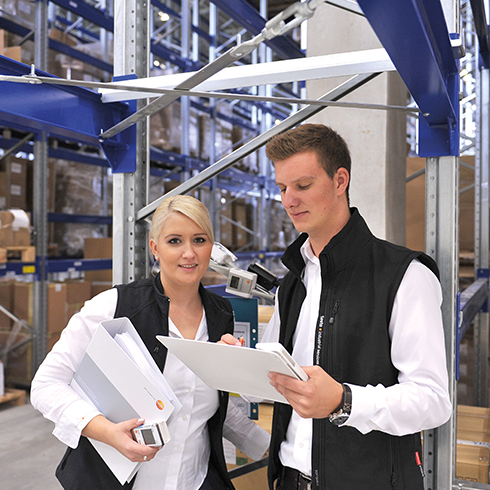 Calibration & validation of the monitoring system
Risk-based design specification taking into account structural, regulatory and functional monitoring requirements
Process-related definition of the tolerances for the logger calibration
Risk-based definition of the scope of validation, taking into account the customer's IT environment and its requirements. The results were moderated and elaborated in a joint FMEA workshop.
Execution of the validation according to GAMP®5 including white box tests of the software
Configuration testing on the system according to software category 4 (configurable standard software)
Development and implementation of a modular documentation system for the efficient integration of new storage areas into the validation process (change management)
More about our services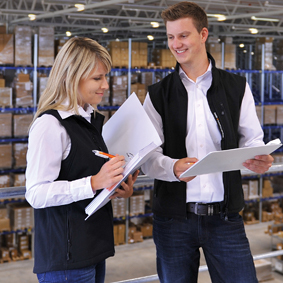 GxP services for storage areas, packaging and transport systems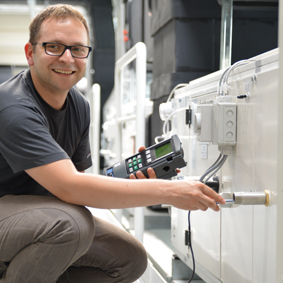 Overcoming distances and reducing downtimes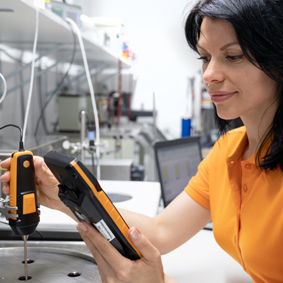 Your partner for calibration, test equipment management, qualification, and validation