Validation of an injection molding process for a medical device
For HEMA Formenbau und Kunststoffverarbeitung GmbH, a supplier for the medical technology industry, Testo Industrial Services took over the validation of an injection molding process as well as the qualification of an injection molding system.
The company HEMA produces injection molded parts for various industries. These include companies from the automotive industry, medical technology, and the optical and electrical industries. The range of services includes mold making of injection molds and die casting tools, as well as the production of technical injection molded parts from a wide variety of plastics.
According to DIN EN ISO 13485, manufacturers of medical products are obliged to provide qualification evidence of plants and validation of production processes at their supplier companies. Therefore, HEMA was requested by a customer in the medical device industry to qualify its injection molding equipment and validate the associated injection molding process for the production of parts that will later be incorporated into a medical device. As a highly specialized service company, Testo Industrial Services acted as an interface between Hema as a supplier and the company from the GxP-regulated industry and took over the holistic handling of the qualification and validation project.
From the first meeting, I was impressed by the appearance and expertise of the Testo Industrial Services employees. The validation engineer mastered our project onsite with great knowledge and competence. Her structured way of working and high flexibility produced excellent results. The cooperation between the client, Testo Industrial Services and us always met our expectations. Due to the close cooperation, a lot of knowledge was transferred and exchanged. Further projects with Testo Industrial Services as a service partner will follow in the future.

Frank Juhe (IM-Kunststoff)
Plastics processing manager
HEMA Formenbau + Kunststoffverarbeitung GmbH, Jena
Your advantage: Our competence
Creation of a validation master plan to verify an established, existing process
Carrying out a risk analysis (FMEA)
Preparation and execution of the installation qualification, functional qualification and performance qualification.
Preparation of a final validation report with evaluation
Learn even more about this success story and take a look at the reference brochure.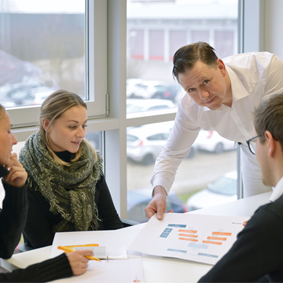 Ensures the stability and robustness of processes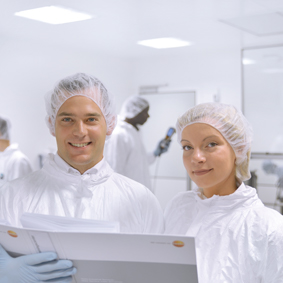 GMP-compliant qualification of cleanrooms, plants & utilities, transport & warehouses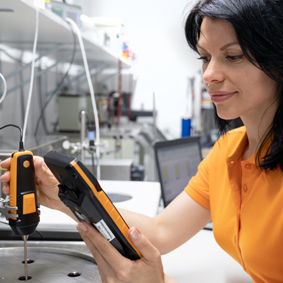 Your partner for calibration, test equipment management, qualification and validation