Introduction of PRIMAS in the medical technology sector
Testo Industrial Services established a single sourcing solution for the management of test equipment from Germany, USA, China and Poland as well as the calibration of test equipment from Germany and Poland at Henke-Sass, Wolf GmbH.
Henke-Sass, Wolf GmbH is the technology leader in medical endoscopy. The product range includes medical and technical endoscopes as well as syringes, applicators, and flowmeters. The large number of gauges and the international orientation of Henke-Sass, Wolf GmbH require a comprehensive gage management, which supports the calibration processes organisationally.

The goal of the project was therefore to cover the entire process with a gauge management solution - from gauge management and calibration to organisation and documentation. The transport of the test equipment to the calibration laboratory and back should also be the responsibility of the service provider.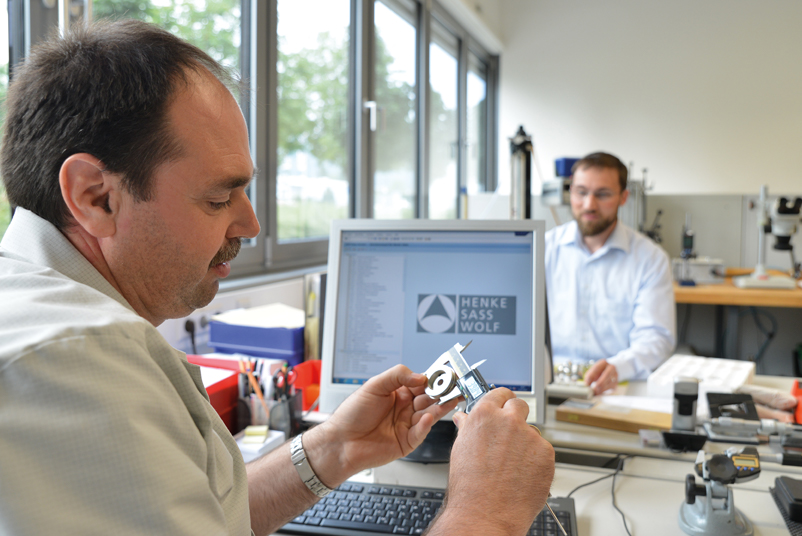 Thanks to the wide range of services offered by Testo Industrial Services, we get everything from a single source, which reduces the time required for calibration and its organisation. Gauge management is much easier than before. We use PRIMAS worldwide and are thrilled with its intuitive operation and the ability to store and retrieve all information centrally.

Simone Saubert
Person responsible for test equipment
Henke-Sass, Wolf GmbH
Your advantage: Our competence
Establishment of a single-sourcing solution for the management of test equipment from Germany, USA, China and Poland as well as the calibration of test equipment from Germany and Poland
Transfer of gauge data of more than 5,000 gauges incl. calibration cycles and escalation scenarios into PRIMAS online
Mapping of the complete group structure in PRIMAS online
A group wide PRIMAS manager is responsible for the global allocation of authorizations at user level
Weekly collection of test equipment by Testo's own collection and delivery