Full-Service Support: Cleanroom qualification and calibration
Testo Industrial Services supports the company Losan Pharma GmbH in Neuenburg in the requalification of clean rooms as well as in the calibration of stationary systems and test equipment with full-service support from a single source.
Losan Pharma GmbH develops and produces solid oral drugs for well-known pharmaceutical manufacturers. In addition to the production of various solids, the products are packaged and packed, e.g. in stick packs, blister packs or tins. In Neuchâtel, Losan Pharma operates clean rooms of classes C and D or ISO classes 7, 8 and 9.
In 2006, Testo Industrial Services carried out the initial qualification of the clean rooms and RLT systems as part of a production expansion at the site in Neuchâtel. Since then, the focus of the cooperation has been on the requalification of clean rooms and the calibration of stationary equipment, measuring systems and test equipment. In addition to continuous support, resources are managed flexibly and in accordance with the effort required for events such as shutdowns, campaigns and new builds.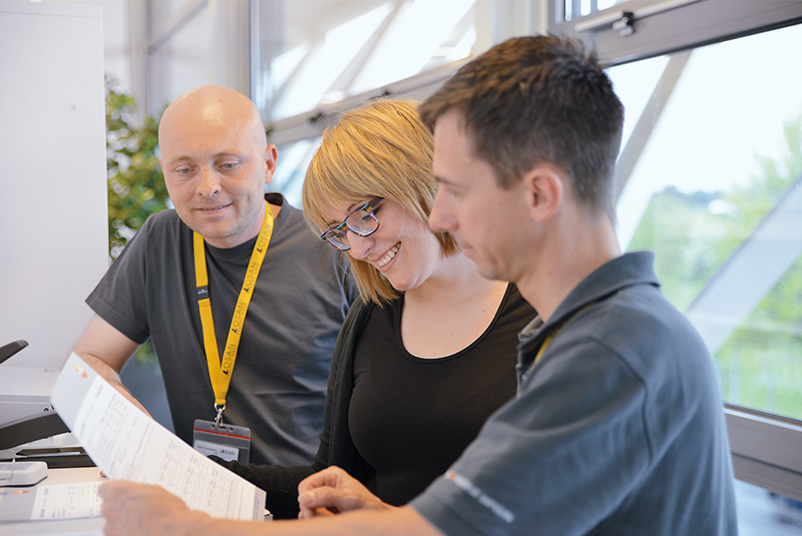 The production of our innovative dosage forms in the various compositions and our large machine park require a broad range of expertise in quality assurance. Testo Industrial Services brings both the necessary metrological and regulatory know-how as well as a lived customer orientation, so that we have been relying on this support in the area of qualification and calibration for more than 10 years. Thanks to the permanent deployment of experts from Testo Industrial Services at Losan in Neuchâtel, we enjoy the highest level of security with regard to compliance requirements with low coordination efforts and transparent processes.

Magdalena Zakowski
Head of Equipment Management
Losan Pharma GmbH
Your advantage: Our competence
Annual re-qualification of all clean rooms according to DIN EN ISO 14644-1
Production expansions and conversions: Carrying out the Cleanroom Qualifications
Qualification of the laminar flows (FFUs)
Plan generation (OQ, PQ) in Testo's own qualification format, adapted to individual customer requirements
Calibration of the stationary production plants, the monitoring system (GLT) and the Testo Saveris® system
Measurands that are calibrated on site: Temperature, pressure & differential pressure, flow rate, timing
Laboratory calibration thermodynamic, mechanical, electrical and dimensional measurands
More about our services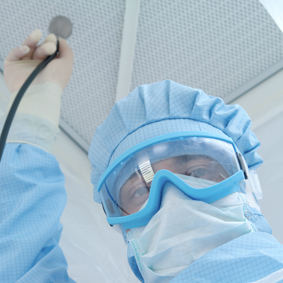 Security and compliance for your cleanrooms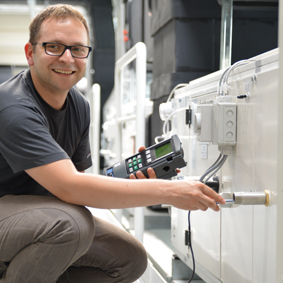 Overcoming distances and reducing downtimes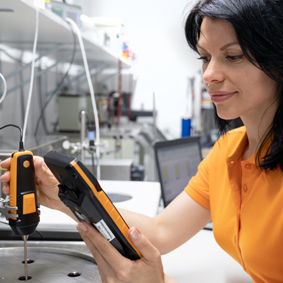 Your partner for calibration, test equipment management, qualification and validation