Full service in the field of measurement technology at Miele
Testo Industrial Services offers a fully comprehensive and individualised calibration service for all measuring instruments for more than 1,500 Miele service technicians as well as a full service solution including a holistic measuring equipment pool procedure, Europe wide.
As an appliance manufacturer, Miele carries out verification and validation in accordance with the DIN EN ISO 15883 standards. To ensure that the measuring equipment meets the standards for safety and quality requirements, regular calibration is necessary.
To ensure the availability of the service technicians, a quick exchange of the measuring equipment is necessary in case of service (calibration, maintenance, repair).
With Testo Industrial Services, Miele has a reliable partner at its side. Together with Miele, a full-service solution including a pool of measuring equipment was developed and successfully established.
From our point of view, the successful changeover was based on an individualised range of services and expert advice for Miele's own requirements. In the course of the project, we were supported by a young team with a high level of expertise, at all times in a goal-oriented manner. As a result, we were able to work together to meet our project schedule and implement it without any challenges or time delays.

Dirk Kastrop und Achim Schöning
Customer Service/Measuring Tools and Electrical Safety
Miele & Cie. KG
What is meant by the full-service solution and the measuring equipment pool procedure?
The measuring equipment pool procedure describes the smooth exchange of over 10,000 Miele measuring instruments in the event of servicing. This procedure guarantees the availability and thus the operational capability of Miele's service technicians.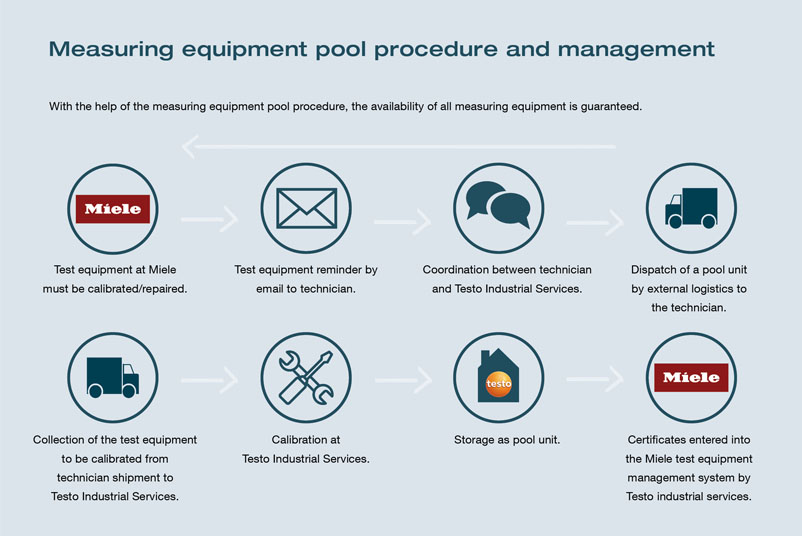 Every project is individual, just like its requirements. Close coordination between the project management teams of Testo Industrial Services and Miele was necessary. A fast reaction time to various challenges could thus be guaranteed, whereby the project was successfully implemented in the shortest possible time.
Your advantage: Our competence
No downtime due to coordination and stocking of pool equipment
Maintenance of Miele's test equipment management software by Testo Industrial Services
Worldwide implementation potential for all Miele companies
Individualised Miele process flow according to requirements
Find out more about this success story and take a look at the reference flyer.
More about our services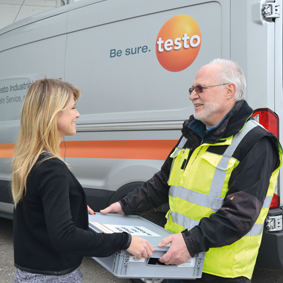 Safe transport of your high-quality test equipment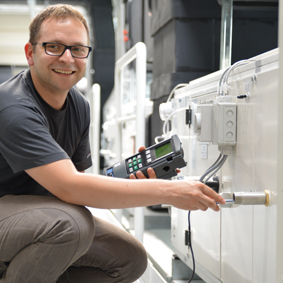 Mobile technicians and engineers are on duty for you throughout Europe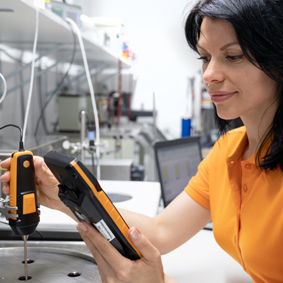 Your partner for calibration, test equipment management, qualification and validation