Holistic test equipment management
Testo Industrial Services was able to convince with its holistic test equipment management solution and is responsible for the entire process from organisation to calibration at Nordex GmbH.
Nordex is a leading developer and manufacturer of wind turbines and wind farms. In addition to the overall technical design, Nordex's leading expertise lies in the development of rotor blades with a length of over 64 meters as well as in integrated electrical and control technology for wind turbines.
As a DIN EN ISO 9001 certified company, professional test equipment management is essential at Nordex. This is because more than 3,000 testing devices are used in the manufacture of wind turbines and wind farms. In order to meet today's quality requirements, the portable measuring equipment as well as Nordex's numerous stationary systems have to be calibrated at regular intervals. In the past, the topic of calibration and gauge management required a lot of time, resources, and an enormous organisational effort .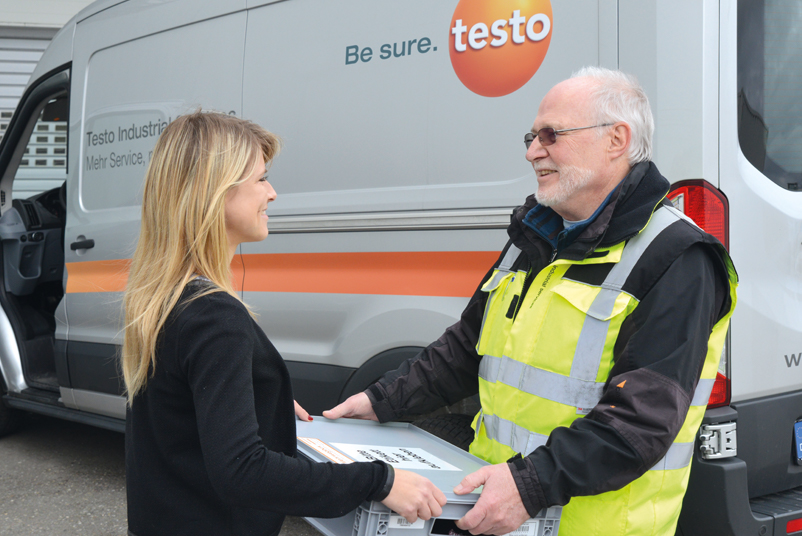 Your advantage: Our competence
Introduction of a holistic gauge management solution - from organisation to calibration.
Weekly collection of the high-quality measurement technology by the company's own collection and delivery service of Testo Industrial Services and on-site calibration of the stationary systems.
Mapping of complex company structures in PRIMAS online for an insight into the entire test equipment management process independent of location and time.
Fixed contact persons and regular coordination for a smooth process.