On-site calibration at several european locations
Testo Industrial Services performs on-site calibrations at all of the European production facilities and R&D departments for the Weidmüller Group. This ensures a quality standard for all production sites.
As a partner of Industrial Connectivity, Weidmüller supports customers and partners worldwide with products, solutions and services in the industrial environment of power, signals and data. The family owned company with 4,400 employees develops innovative, sustainable and value-adding solutions in electrical connectivity and electronics.
The Weidmüller Group wants a competent and certified service provider to handle calibration at all European production sites and R&D departments. Very short lead times, low measurement uncertainties, flexibility and high-quality standards are the requirements. In addition, all calibration certificates are to be transferred to the company's own CAQ without manual effort.
As an innovative and quality conscious company, we need qualified and flexible suppliers and service providers. With Testo Industrial Services, we have found the right partner for the calibration of all measured variables. The quality and the number of accreditations has convinced us and our auditors. We are also enthusiastic about the individual on-site solution and the automatic certificate transfer. My conclusion: With the right calibration service provider, test equipment management can be so easy.

Olaf Despang
Responsible for test equipment management
Weidmüller Group
Your advantage: Our competence
On-site calibration in all European production facilities and R&D departments
Definition of a uniform quality standard for all production sites
Complete logistical processing via Testo Industrial Services
Calibrations with low measurement uncertainties
Support with technical and organisational know-how
Establishment of an interface in accordance with VDI 2623 for automatic data exchange between SAP and Weidmüller's CAQ system
More about our services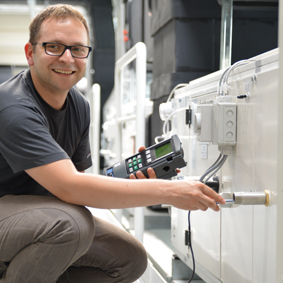 Mobile technicians and engineers are on duty for you throughout Europe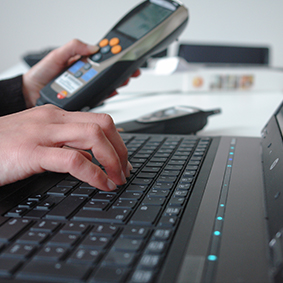 Automated data exchange between your MES/CAQ system and your calibration service provider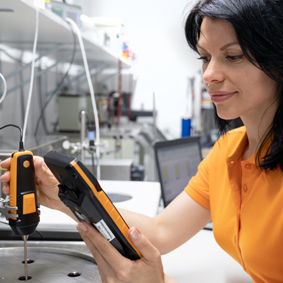 Your partner for calibration, test equipment management, qualification and validation