On-site calibration of electrical measurands by means of a calibration mobile
Testo Industrial Services convinces with an efficient and resource-saving on-site calibration and its full-service offer. It carries out the electrical calibrations in the company's own calibration mobile at maxon motor.
Maxon motor is the world's leading supplier of high-precision drive systems up to 500 watts. For over 50 years, everything at maxon motor has revolved around customer-specific drive technology solutions, quality and innovation. An integrated and living quality management system at maxon motor ensures that the general and specific requirements of a wide range of customer industries are met. Within the framework of this functioning quality management, regular monitoring and calibration of the test and measuring equipment used (mostly electronic test equipment) is also carried out. These are continuously required during the manufacturing and testing process within production. Therefore, they should ideally be calibrated on site. Testo Industrial Services in Egg was able to guarantee a professional implementation with the company's own mobile calibration laboratory.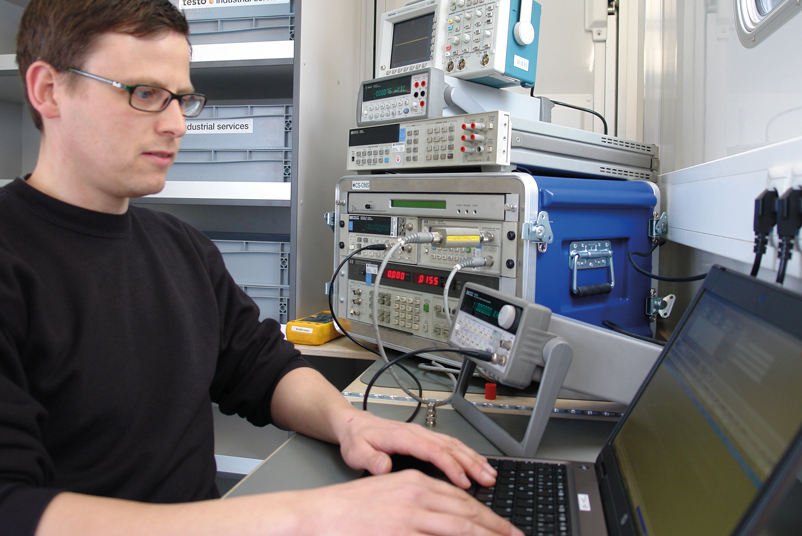 Our experience has been overwhelmingly positive, especially in the Calibration Mobile project. At the beginning we had our scepticism that this temporally and thematically very demanding project - as promised by Testo Industrial Services - could be implemented in a few days. But the performance of the calibration mobile as well as the very competent and professional staff of Testo Industrial Services absolutely convinced us. We have already started thinking internally about introducing this service at other locations and using the resulting synergy effects.

Dipl.-Ing. HTL Roland Rossacher
Authorized signatory & head of quality assurance
maxon motor AG, Sachseln
Your advantage: Our competence
On-site calibration of electrical measured variables in the fully equipped calibration mobile.
Compliance with normative requirements through constant air conditioning
No additional premises for the technicians during on-site calibration
Full service solution from testo Industrial Services - everything from one source
More about our services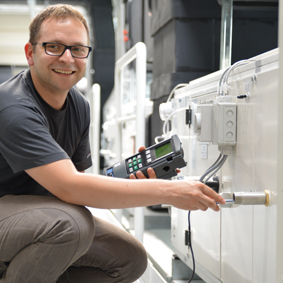 Mobile technicians and engineers are on duty for you throughout Europe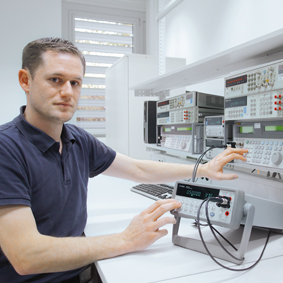 Learn more about our calibration of electrical measurands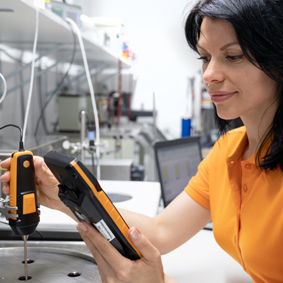 Your partner for calibration, test equipment management, qualification and validation