Exchange of experience in density measurement technology
The verification of the density sensor DLO-M1 by the manufacturer-independent calibration laboratory Testo Industrial Services was successfully carried out within the cooperation project with TrueDyne Sensors AG.
For reliable measurement results of density sensors the two Flow rate and sealing specialists Testo Industrial Services GmbH and TrueDyne Sensors AG. Over the last few years, TrueDyne Sensors AG has been able to acquire a great deal of know-how in the field of microsensor technology and oscillating systems. A flexural vibration measuring system in MEMS technology with a measuring channel in sub millimetre size - that is the density module of TrueDyne Sensors AG. Measurement systems such as these allow numerous companies new opportunities to expand and improve their products and production processes within the process. The high accuracy, the extremely compact design and the real-time measurement play a central role in these density modules.
Testo Industrial Services GmbH supports the manufacturer of density sensors in ensuring these quality criteria. Because detailed measurements in an independent and accredited calibration laboratory ensure safety for the customer.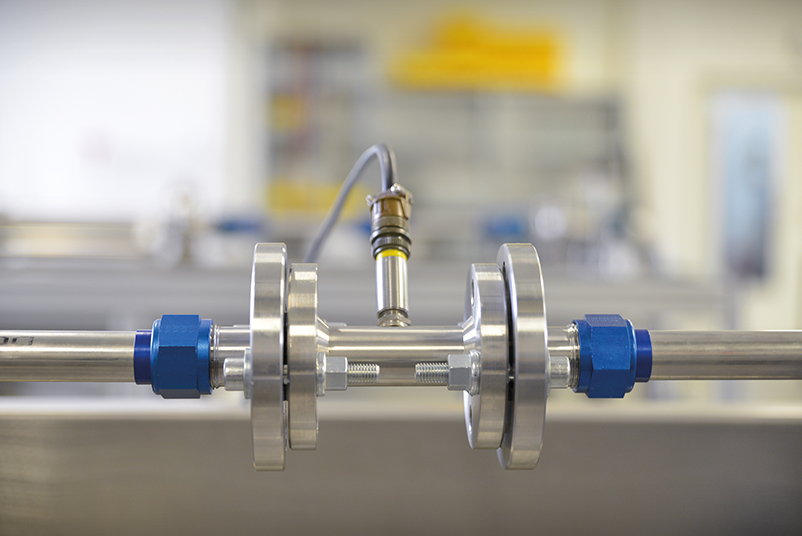 The highest accuracy of our measuring systems is what sets us apart. With our partner and calibration expert Testo Industrial Services GmbH, we can continuously test and prove this quality standard. The measurement results also help standardize our products for future calibration processes.

Josua Ritter
Managing Director
TrueDyne Sensors AG in Reinach
Your advantage: Our competence
Provision of laboratory space and calibration test benches
Many years of know-how in the field of calibration technology
Definition of test procedures and measurement methods
Derivation of argumentation approaches on the basis of the results
Equipment used for the measurements
Calibration standard liquid - Testo KKF80 MU ± 0.08 % f.s.
Temperature sensor 1/10 DIN
Pressure sensor ± 0.04 % f.s.
Density sensor DLO-M1 - TrueDyne Sensors AG
VDI Heat Atlas 10th edition 2006, Dba14 Table 12.
Kinematic viscosity water
Density table according to NIST
Find out more about this success story and take a look at the Cooperation flyer.
More about our services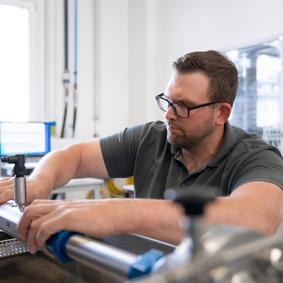 Calibration of liquids, gases, flow and volumetric flow rate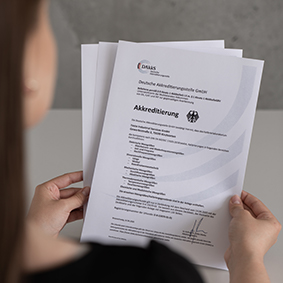 Accreditation as calibration and testing laboratory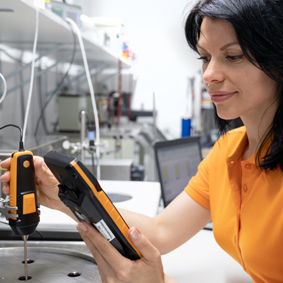 Your partner for calibration, test equipment management, qualification and validation