EMC laboratories
Testo Industrial Services supports your company with highly precise calibration of EMC equipment in the quality assurance of your processes and products.
The quality requirements for the measurement equipment used in EMC laboratories are very high. Many EMC laboratories are accredited as test laboratories according to ISO/IEC 17025:2017. If this applies, the EMC equipment must be traceably calibrated in accordance with DAkkS Leaflet 71 SD 0 005. High precision DAkkS calibration with small measurement uncertainties is therefore indispensable.
With the broad scope of accreditation of Testo Industrial Services recognised according to DIN/EN/CISPR, we can calibrate the most important EMC quantities. We offer reliable and traceable measurement results for all your laboratory equipment. Benefit from our many years of experience and use our comprehensive service portfolio in this specialised field.
We calibrate in our electrical laboratory among others:
EMI measuring receiver
Mesh replicas
Surge generators
Pulse generators
Burst/EFT generators
ESD simulators/guns
Coupling networks
Absorber / Coupling Clamps
Our services for the EMC laboratory sector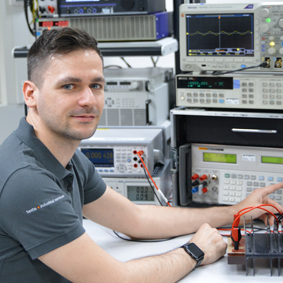 We are your full-service calibration provider for DAkkS calibrations and ISO/factory calibrations.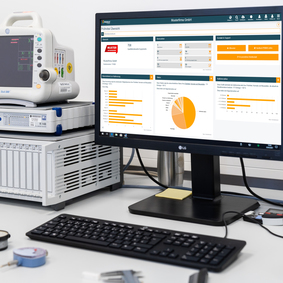 Our holistic test equipment management solution for compliance with standards and guidelines.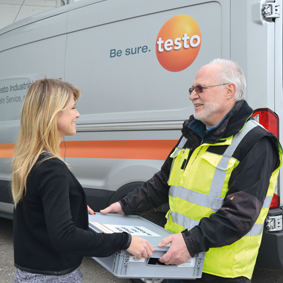 We transport your high-quality test equipment safely and quickly.
Success stories
We support you with your projects and are committed to help you achieve your goals. Please read the references from one of our successful projects in the field of EMC measurement technology. The aim of the project at Bosch Engineering in Abstatt was to have the high-quality EMC measuring equipment calibrated by a single independent calibration service provider.
Reference Bosch Engineering in Abstatt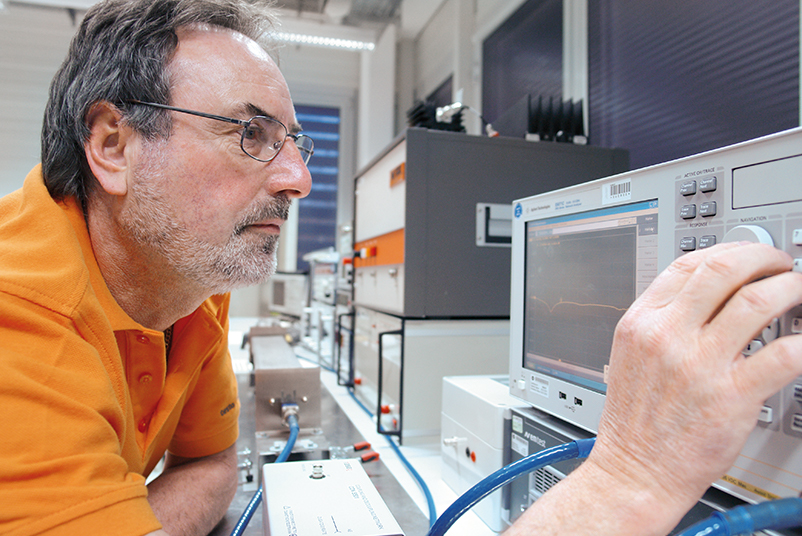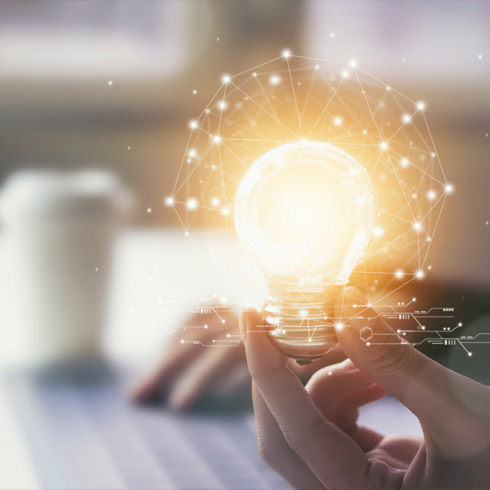 Know-how
Our technical articles provide you with expertise on the topics of calibration and test equipment management.
In our Knowledge Centre you will find answers from our experts to numerous questions from our specialist areas.